Cisco SPA504G (VSRF) Salvage Edition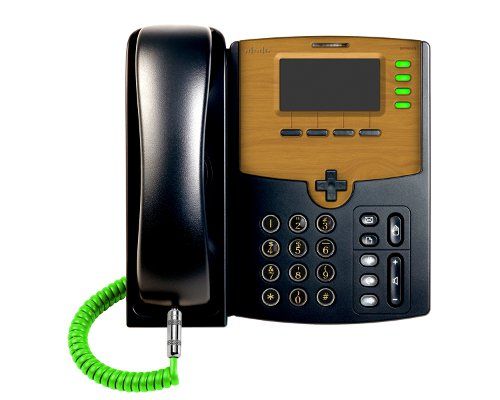 The Cisco SPA504G (VSRF) Salvage Edition is a limited edition version of a Refresh Cisco SPA504G that has been customized to give it a unique look and feel.
While retaining all of the telephony features and the silhouette of a Cisco SPA504G, the Salvage Edition set them self apart with their unique features. These changes include:
Fresh coat of shiny black paint
Panel around the display replaced with custom wood panel engraved with the Cisco logo and SPA504G model number
Numerical dial pad keys have been replaced with old typewriter keys
Curly phone cable has been replaced by a curly guitar amp cable with an integrated cord swivel (cable colors vary)
4 direction knob for menu navigation with the directional pad of a Nintendo NES controller
Additionally each phone is slightly different depending on the grain of the wood, typewriter the keys came from to the guitar cable used making each an one of kind VoIP phone.
Supplies are strictly limited to 25 phones. To reserve yours follow the "Buy Now" link below: