Aastra 6721ip OCS IP Phone A6721-0131-20-55a (NEW)
The Aastra 6721ip IP phone is optimized for Microsoft Communicator. The Aastra 6721ip supports a Gigabit Ethernet interface, which when connected to Microsoft Communications Server "14", it becomes a powerful Unified Communications (UC) device. This new Aastra phone enjoys the same exceptional voice quality and proven Aastra reliability in a stylish global design.
Aastra 6721ip Product Overview
Both models of Aastra's Microsoft Communications Server VoIP phones run the Microsoft Communicator Phone Edition software and can operate without being connected to an operating PC. The 6725ip can also be connected to a local desktop PC via a USB cable enabling desktop PC phone control, multi-media call escalation and synchronized PC and phone locking.
Simplistic hard key layout, used in conjunction with selectable soft keys, large 2-way navigation key and 3.5" LCD display screen, provide an efficient and intuitive interface.The 6725ip includes a large presence indicator displaying, at a glance, your own presence status being shown to other OCS users.
Both models are designed to save your business time and money. Dual autosensing switched Gigabit Ethernet ports eliminate additional wiring and simplify installations without compromising the bandwidth required by "power users". Integrated IEEE 802.3af Power-over-Ethernet allows easy deployment with centralized powering and backup.
Aastra 6721ip Features and Functions:
3.5" QVGA Color LCD Screen
2-way Navigation Key and Select Key
2 LCD Softkeys and Menu Key
Home and Back Keys
Wideband Audio Handset
2 x 10/100/1000 Ethernet Ports
Message Waiting indicator
PoE Enabled
Optional AC Adapter
Didn't find the VoIP phone you were looking for?
Check out these other Aastra phones:
Manufacturer

Aastra

Model

6721ip

# of Lines

No

High Definition

No

Backlit Display

No

Color Display

Yes

Touchscreen Display

No

Protocols Supported

No

# of Ethernet Ports

2

Gigabit

No

Power

No

Headset Interface

No

EHS Support

No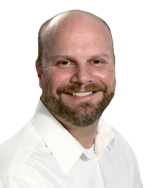 Don Stefanie
Direct: 716-213-6906
Blog
Why Pay
$195.49

for the Aastra 6721ip?
Embedded Microsoft Lync 2010 Phone Edition Software

Color screen

Dual Gigabit Ethernet ports
For advice, reviews and industry insight... be sure to follow us online.
Alternatives To This Product