Aastra 6753i VoIP Phone
The Aastra 6753i offers powerful features and flexibility in a standards based, carrier-grade basic level VoIP phone. With a sleek and elegant design and 3 line LCD display, the 6753i is fully interoperable with leading IP Telephony platforms, offering advanced XML capability to access custom applications and support for up to 9 calls simultaneously.
Aastra 6753i VoIP Phone Overview
The Aastra 6753i is equipped with XML browser capabilities allowing access to customized services and applications. This allows creation of internal service applications using development guides available from Aastra. This feature provides unlimited potential to customize this Aastra phone to meet your specific business needs or vertical applications using the display and keypad.
With extensive storage capacity for personal directories, callers logs and redial lists, the Aastra 6753i can improve efficiency by providing more call information with the push of a button. This includes features such as shared call and bridged line appearances, call forward, call transfer, call waiting, intercom and 3-way conference providing enhanced call flexibility and control.
The Aastra 6753i supports up to three Aastra M670i modules, each offering 36 keys with LED indicators to create a feature rich attendant console.
The Aastra family of IP telephones are designed to save your business time and money. Dual auto-sensing switched Ethernet ports eliminate additional wiring and simplify installations. Integrated IEEE 802.3af Power-over-Ethernet allows easy deployment with centralized powering and backup.
Aastra 6753i Features and Functions:
Up to 9 lines with call appearances
Shared call and bridged line appearances
Multi-proxy support
Distinctive ringing, priority alerting
3 line LCD display
LED for call and message waiting indicator
Personal directory
Call forward/Call transfer/Call waiting
Caller and calling line information
Local 3-way conference
Intercom with auto-answer
Do Not Disturb
3 call appearance lines with LEDs
6 navigational keys
6 programmable keys with LEDs
10 predefined hard keys
Live dial pad or pre-dial support
Supports up to 3 M670i modules
Aastra Hi-Q™ Audio Technology
Dual 10/100 Mbps switched Ethernet ports (LAN and PC ports)
Integrated IEEE 802.3af Power Over Ethernet (PoE) support
AC adapter (48V DC) included
Didn't find the VoIP phone you were looking for?
Check out these other Aastra VoIP phones:
Manufacturer

Aastra

Model

6753i

# of Lines

9

High Definition

Yes

Backlit Display

Yes

Color Display

No

Touchscreen Display

No

Protocols Supported

SIP

# of Ethernet Ports

2

Gigabit

No

Power

PoE (IEEE 802.3af), Power Supply Included

Headset Interface

RJ9

EHS Support

Yes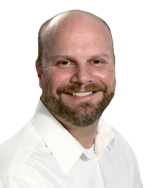 Don Stefanie
Direct: 716-213-6906
Blog
Why Pay
$119.99

for the Aastra 6753i?
Supports up to 9 call appearance lines

Shared call and bridged line appearances, Multi-proxy support

Compatible with Asterisk, Trixbox and other SIP Platforms
For advice, reviews and industry insight... be sure to follow us online.
Customer Reviews
Michelle

Poor Poor POOR
Very bad quality. Very difficult to use. Not at all user friendly!

(Submitted on ) | by

Maria L.

Nice
Nice, simple multi-line phone. Very good quality, easy to set up. Average sound quality. Mid-market type of phone.

(Submitted on ) | by

dan

great value phones..
A Great phone for the money. I marked usability at 4 just because it only has 6 programmable buttons. I run trixbox ce and the aastra-xml scripts and would highly suggest the 55i for large deployments but the 53i or 51i is great for break rooms or odd places that need a cheap phone.

(Submitted on ) | by

Curtis Kline

Simply Rocks
Out of the box set up time for basic functionality is roughly five to ten minutes. Plug your phone into the network, set up your SIP details, and away you go. The only downside to this phone is the very few programmable keys. The top two keys are hardcoded to "Save" and "Delete", leaving only four for custom programming. This phone is best suited for any non-receptionist extension. The web interface makes advanced configurations a breeze.

(Submitted on ) | by
Alternatives To This Product
Your Price:

$214.00




Add To Cart For A Better Price!