Aastra 9116 Analog Phone
The Aastra 9116 has a sleek, simple, compact design, and a price that may surprise you, the Aastra 9116 offers an ideal solution for you business communication needs. The Aastra 9116 is compatible with Caller ID and Call Waiting Display with its three line adjustable display as well as providing an LED indicator which flashes for message waiting, new call indication, incoming call, extension in use and hold.
Aastra 9116 Analog Phone Overview
When making calls, the auto dialer keys provide up to 15 "one touch" dialer positions for fast and accurate dialing. Or, you can scroll through your own 20 name and number directory to place calls to your special customers or suppliers.
Last number redial can save you time when calling a number that was previously busy. And with on-hook dialing, you don't even have to lift the handset to place the call!
Need to have your hands free to take notes during a call? The built in speaker-phone with mute provides flexibility to perform other tasks while on a call. Compatible with most businesses telephone systems, the Aastra 9116 VoIP Phone by Aastra Telecom is a smart solution in today's complex business world.
Aastra 9116 Features and Functions:
Call Display with Visual Call Waiting - lets you see who's calling before you answer
Speakerphone with Mute
8 programmable memory keys - for quick access to features or frequently called numbers
Three line adjustable display with Contrast control - shows the number dialed and other helpful information
Callers List - stores name, number, date, and time of 80 callers
20-name and number scroll style Directory
On-hook dialing - lets you dial and listen without picking up the handset
Compatible with Centrex, PBX or standard telephone service
CLASS/90 Volt Message Waiting Indicator
Didn't find the VoIP phones you were looking for?
Check out these other Aastra Phones:
Manufacturer

Aastra

Model

M9116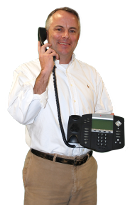 Joe Shanahan
Direct: 866-583-0920
Blog
Why Pay
$49.99

for the Aastra M9116 ?
3 Line adjustable display

8 programmable memory keys

Compatible with Centrex, PBX or standard telephone service
For advice, reviews and industry insight... be sure to follow us online.
Alternatives To This Product