Adtran NetVanta T1/FT1 Network Interface Module
The Adtran 1202862L1 is a Network Interface Module (NIM) that terminates a full or fractional T1.
We're sorry, there are no downloads available at this time.
Manufacturer

Adtran

Model

T1/Ft1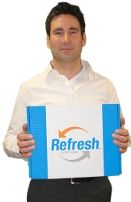 Michael Rehac
Direct: 716-213-6898
Blog
Why Pay
$224.99

for the Adtran 1202862L1 T1/FT1 NIM?
Network interface module that terminate a full or fractional T1

Fits Adtran 7100 Series modules
For advice, reviews and industry insight... be sure to follow us online.