Adtran NetVanta 7100 All-in-One UC Communications Platform VSBM - for 30 Users
The Adtran NetVanta® 7100 VSMB is a complete IP telephony and data networking solution for business locations up to 30 employees (Upgradeable to 100). This all-in-one platform includes an IP PBX, voicemail, VoIP/PSTN Gateway, full-featured IP router, firewall, VPN, 24-port powered (802.3af ) Fast Ethernet switch with Gigabit uplinks, and two expansion slots for Network Interface/Voice Interface Modules (NIM/VIMs), 2 built in FXS ports and 2 FXO ports.
VoIP Supply wants you to get the most out of your UC experience. INSTALLATION AND AT LEAST ONE YEAR OF ACES TECH SUPPORT IS REQUIRED WITH THIS SOLUTION
Adtran NetVanta 7100 Overview
The NetVanta 7100 IP PBX functionality includes SIP-based telephony features, voice mail, multilevel auto attendant, caller ID name/number, classes of service, trunk groups, music-on-hold and overhead paging. Additional call options include call coverage list and forwarding of calls to an outside cell phone. The NetVanta 7100 also provides email/voice mail integration and enhanced communications productivity by enabling voice mail messages to be sent as .WAV files to email. Shared Line Appearance (SLA), Shared Call Appearance (SCA) and Busy Lamp Field/ Direct Station Select are popular key system functions and are also supported in the NetVanta 7100. SLA enables one or more lines to appear on multiple phones within the system. For example, trunk lines such as Line 1, Line 2 and Line 3 could appear on each phone so users can "pick up Line 1," or an incoming 1-800 line could appear on all phones as the sales line. BLF/DSS provides a visual indication of the status of phones configured in the system with a specific button to directly connect to stations.
ADTRAN's Business Communications Systems provides a complete IP communications system with the NetVanta 7000 Series, hardware-based IP PBX bundled with the software-based Unified Communications (UC) solution with full unified messaging for voice, fax and email. This solution easily integrates with existing Microsoft Outlook® and Active Directory® platforms for click-to-dial, inbound/outbound IVR, conference server, fax server for desktop faxing, text-to-speech, find-me/follow-me, as well as a host of other features to enable business communications.
The NetVanta 7100 adds the flexibility and functionality SME's gain value from. Call Queuing allows for a call center-like experience without the high cost. The find-me/follow-me function enables a mobile workforce with no drop-off in customer service and interaction. 911 support, for email notification to administrator of 911 being dialed, is available for no additional charge and builds peace of mind.
Adtran NetVanta 7100 Features
•Licensed for up to 30 phones, upgradeable to 100 phones at a later time.
•Supports Adtran IP706, IP712, and certified Polycom IP Phones
•Affordable and cost-effective IP PBX for small to medium offices
•Consolidates trunks, lowers recurring expenses and toll charges
•No phone or voice mail licenses required
•Supports Voice Quality Monitoring (VQM)and Mean Opinion Score (MOS) reporting
•Reduces the need for network readiness assessments
•Simplifies IP convergence by combining multiple functions in one compact platform
•Simplifies cabling and sparing;conserves space
•Single management system for setup and administration with point and click Moves/Adds/Changes
•Feature-rich ADTRAN Operating System (AOS) provides voice-data convergence without compromising functionality
•Shared Line Appearance (SLA)
•Dial by name directory
•802.3af Power over Ethernet (24 ports)
•Feature-rich IP router
•Stateful inspection firewall VPN (5 tunnels)
•URL filtering
•Wi-Fi access controller for NetVanta wireless access points (eight)
•Layer 2 and Layer 3 QoS Voice Quality Monitoring (VQM) and Mean Opinion Score (MOS)
•Music-on-hold input, paging output, door relay
•Graphical User Interface (GUI)
•Industry-leading North American five-year warranty
Customize your connectivity by adding a Network Interface Module (NIM) or Voice Interface Module (VIM) to the 2 open slots on your Netvanta Chassis
Available NIMS:
Available VIMS
Further customize your Netvanta using the 2 SFP slots using one of these SDP Modules:
We're sorry, there are no downloads available at this time.
Manufacturer

Adtran

Model

7100-VSMB

Form Factor

1U

# of NIC Ports

1

NIC Port Speed

10/100

# of PCI Express Slots

Zero

# of PCI Slots

Zero

# of BRI Ports

No

Amount of RAM

No

Hard Drive Size

No

Telephony Card Hardware Support

None

Software Support

Adtran Operating System (AOS)

Mounting Option

Rackmount

# of FXS Ports

2

# of FXO Ports

2

# of Digital Ports

No

# of Simultaneous Calls

No

# of Physical Server PCI Slots

No

# of USB Ports

Zero

CD ROM Drive

No

Hot Swappable Hard-Drive Support

No

Hot Swappable Power Supplies

No

LCD Display

No

Peripheral Ports

Console, Door Relay, Compact Flash

RAID Capable

No

Redundant Power

No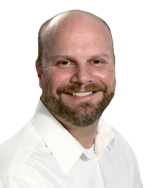 Don Stefanie
Direct: 716-213-6906
Blog
Why Pay
$2,334.99

for the Adtran NetVanta 7100 - VSMB?
Affordable and cost-effective IP PBX for up to 30 employees

No phone or voice mail licenses required

No proprietary, use Polycom or Adtran
For advice, reviews and industry insight... be sure to follow us online.