Advanced Network Devices 2'x2' IP Speaker
The ANETD IPSCM is an 8in IP speaker embedded into a white 2 foot by 2 foot frame so it can be dropped in place of a standard ceiling tile in a typical drop ceiling. The IPSCM is powered and fed to using an RJ45 connection on a Cat5 Cable from a PoE Switch so there is no need to install power where you will be using the speaker.
Advanced Network Devices IPSCM Overview
ANETD's Ceiling tile IP Speaker is a PoE loudspeaker that requires only an RJ-45 connector to connect to existing data networks. Simultaneously, you can broadcast to both phones and speakers. It features full mulitcast and broadcast support and allows you to send messaging to all devices, individual devices, or groups of devices.
The Advanced Network Devices IPSCM is an ideal addition to your IP Paging environment as they require no special hardware or servers. All speakers are PoE so no power needs to be installed at the location where you are placing the speaker. All you need is a Cat5 cable drop connected to a PoE Switch or PoE injector. An on-board web server exists for status and control and field upgrades.
Advanced Network Devices IPSCM Features:
8" Speaker.
Drop in replacement for a standard 2' x 2' ceiling tile.
Full multicast and broadcast support.
Send audio to individual devices, all devices or groups of devices.
Field upgradable.
On-board web server for status and control and field upgrades.
Low delay.
Easy to install — built-in test tones allow quick checkout of installation.
Inter-operates with Cisco VoIP networks and phones.
Optional two channels of both contact closure and contact sensing.
10/100 Ethernet
Sensitivity: 95dB SPL
PoE Power = 10W
Supported Protocols: SIP, IPv4, HTTP, SLP, TFTP, NTP, DHCP, IGMP, ICMP, TCP/IP, UDP, Bonjour
Included Software: Clockwise: A clock/alarm program for scheduling, alarms, stopwatch, timer, optional theme sound library, etc.
Supported Software by 3rd parties: SA-Announce (Syn-Apps), MessageNet Systems, BellCommander (AcroVista), Application Gateway 2000 (Nortel), UC Server by Adtran (Objectworld) and others.(Singlewire supported by special order part)
See Technical Specs for more info
We're sorry, there are no downloads available at this time.
Manufacturer

Advanced Network Devices

Model

IPSCM

# of Ethernet Ports

1

Ethernet Port Speeds

10/100

Peripheral Ports

No

Supported Components

No

Protocols Supported

SIP

Voice Codec Support

G.711a, G.711u, G.729

Talkback Support

No

Provisioning Options

TFTP, Web GUI

Wireless

No

Mounting Option

In-Ceiling

Power

PoE (IEEE 802.3af)

Relay Support

Yes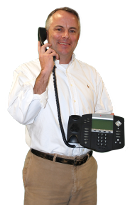 Joe Shanahan
Direct: 866-583-0920
Blog
Why Pay
$427.99

for the Advanced Network Devices IPSCM?
Powerful 8in speaker embedded into a 2ft x 2 ft ceiling file

PoE so no cable drop is needed

Supported by most protocols
For advice, reviews and industry insight... be sure to follow us online.