Advanced Network Devices Small IP Clock for Informacast/Singlewire
The Advanced Network Devices IPCSS-IC is a small form factor PoE synchronized clock and intercom that requires only an RJ-45 connector to connect to existing data networks. Using an existing IP Paging and notification system, the clock auto synchronizes and can be used as a scrolling text display. It includes a standard built in microphone that allows two-way voice communication.
Advanced Network Devices Small IP Clock Overview
The ANETD Gen2 IP Clock is a Power over Ethernet (PoE) synchronized clock that requires only an RJ-45 connector to connect to existing data networks. It allows simultaneous broadcast to both phones and speakers. Advanced Network Devices (AND) makes it easy to implement IP Clocks into your paging and notification system on your existing IP network.
The Small IP Clock features an integrated 4in speaker and a microphone for 2-way audio. The digital clock shows 3 inch digits and allows you to display in 4 or 6 digits. The IPCSS has a built in web server and configurable brightness, volume, fonts, and time zone. When you are not displaying the current time, you can scroll messaging across the clock display using a multicolor LED. Messaging can be received from a PC, RSS feed, Twitter, etc. all configurable via the web server.
Installation of the ANETD IPCSS is easy. It only requires a Cat5 connection up to 300 feet from a PoE enabled switch. It supports PoE and PoE+ and will work with a PoE injector when a PoE switch is not available. An independent line in connection can be configured to send additional audio into the speaker such as and iPod or MP3 player for background music.
Advanced Network Devices Small IP Clock Features
Clock Dimensions = 17.82" L x 2.107" W x 6.072" H
Weight = 5lb
Speaker Sensitivity = 96dB SPL, 1W/1M
10/100 PoE (IEEE 802.3af) Ethernet Connection
Digit Size = 3 inches
Integrated 4in speaker
Supported Software by 3rd parties: Informacast/Singlewire
See Technical Specs for more info
We're sorry, there are no downloads available at this time.
Manufacturer

Advanced Network Devices

# of Ethernet Ports

1

Deployment Options

Indoors, Industrial Grade

Ethernet Port Speeds

10/100

Mounting Options

Wall-mount

Peripheral Ports

Line-In

POE Support

yes-802.3af

Product Type

Scrolling Display, Clock, Indoor Intercom

Protocol Support

InformaCast

Provisioning Options

Web GUI

Relay Support

No

Supported Components

Intercom, Paging System

Talkback Support

Yes

Voice Codec Support

G.711u, G.711a

Wireless Support

Yes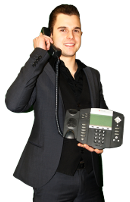 Why Pay
$831.99

for the Advanced Network Devices IPCSS-IC Small IP Clock?
Informacast/singlewire compatible

Build in microphone for 2 way intercom

Scrolling text capable
For advice, reviews and industry insight... be sure to follow us online.