Axis P1344 HDTV Day/Night IP Camera 0324-001
The Axis P1344 offers high-performing video surveillance in both indoor and outdoor applications. The Axis P1344 IP camera is perfect for securing locations such as governmental and industrial buildings, retail stores, airports, railway stations, schools and university campuses.
Axis IP cameras provide the outstanding image quality and flexibility of day or night visiion that you need to integrate surveillance into your existing IP Network.
Axis P1344 Fixed H.264 IP Camera Product Overview
The Axis P1344 Network Camera is a fixed network camera, delivering excellent H.264 performance in a robust design. The Axis P1344 delivers superb HDTV video quality is provided with progressive scan in multiple individual H.264 streams, as well as Motion JPEG streams. The Axis P1344 has focus assistant, remote back focus and pixel counter features that simplify installation.
Axis P1344 Features and Functions
Lens: Varifocal 3-8.0 mm, F1.2, DC-iris, CS mount
Horizontal angle of view: 72 - 28 degrees
Image Sensor: 1/4" Progressive scan RGB CMOS
Processors and Memory: ARTPEC-3, 128 MB RAM, 128 MB Flash
Local Storage: SD/SDHC memory card slot (card not included)
PoE IEEE 802.3af Class 2
Video Streaming: H.264 and MJPEG, up to 30fps in all resolutions
Resolutions: 1280 x 800 (1MP) to 160x90
2-Way Audio Support including built in microphone
Digital pan/tilt/zoom PTZ
Axis P1344 Package Contents:
P1344 Fixed Network Camera
Power Supply
Stand
Connector Kit
Installation Guide
CD with Installation Tools
Recording Software and User's Manual
Windows Decoder 1-User License
We're sorry, there are no downloads available at this time.
Manufacturer

AXIS

Audio Support

2-Way

Protocol

MJPEG

Camera Color

Black

Camera Casing

Indoor

Lens Mount

N/A

Day/Night

Daytime, Nighttime

Camera Type

Pan/Tilt/Zoom

Form Factor

Other

Local Storage

FALSE

Power over Ethernet

TRUE

Possible Resolution

VGA (640x480) 0.3MP

Sensor Type

CMOS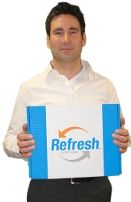 Why Pay
$849.00

for the Axis P1344?
Superb image quality with 1MP/ HDTV 720p

Day/night functionality

Digital PTZ
For advice, reviews and industry insight... be sure to follow us online.