Axis YP3040 Pan-Tilt Motor 5502-461
The
Axis YP3040
Pan-Tilt Motor is an optional accessory for Axis fixed network cameras with pan-tilt support. It is ideal for use where a cost-effective solution for fine adjustments to a camera's field of view is needed.
The YP3040 Pan-Tilt Motor adds pan-tilt functionality to Axis fixed network cameras with pan-tilt support. The camera is connected directly to the Pan-Tilt Motor and can be panned and tilted easily by an operator.
Use the pan-tilt motor both indoors and outdoors. It is IP66-rated and recommended for use with Axis T92A20 Housing. The Pan-Tilt Motor is recommended for wall mounting with an optional YP3040 Wall Bracket. The recommended power supply is Axis PS24 Mains Adaptor.
This Pan-Tilt Motor is easy to install. It is preconfigured for use with Axis Q1755 and Axis T92A20 Housing, or Axis Q1910-E Thermal Network Camera.
Axis YP3040 Pan-Tilt Motor Overview
Pan-tilt functionality for fixed cameras
Operator-controlled movement
IP66-rated protection
Indoor/Outdoor
For wall mounting
Easy installation
Axis YP3040 Features and Functions
Pan range: 0° to 355°
Tilt range: 10° to -80°
Pan speed: 7.5°/s
Tilt speed: 6°/s
Designed for operator control
Protocol: Pelco-D
Ports: One RS-485 port
Input voltage: 24 V AC 50/60 Hz, Axis PS24 recommended
Power consumption: 30 W
Construction/material: Aluminum alloy
Operating temperature: -20 °C to 65 °C (-4 °F to 149 °F)
Protection class: IP66 (indoor and outdoor use)
Load Torque: 1.5 N m (1.1 ft. lb), Top load, maximum 8 kg (17.6 lb)
Mounting: For wall mounting
Weight: 4.2 kg (9 lb)
Dimensions: 288 x 165 x 188.5 mm (11'' x 6'' x 7'')
Included accessories: Mounting kit, Drill template, Installation guide
Recommended accessories: YP3040 Wall Bracket, AXIS T92A20 Housing, AXIS PS24 Mains Adaptor
Optional accessories: AXIS 295 Joystick
Axis YP3040 Compatibility
Axis Q1755 and T92A20 housing
Axis Q1910 and Axis Q1910-E thermal IP cameras
Axis fixed IP cameras
Axis YP3040 Links
Axis YP3040 Product Datasheet
We're sorry, there are no downloads available at this time.
Manufacturer

AXIS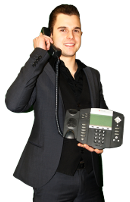 For advice, reviews and industry insight... be sure to follow us online.