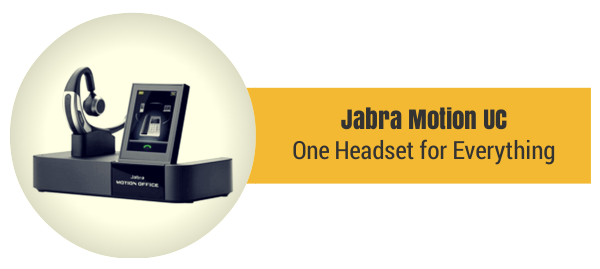 VoIP Supply has added the Jabra Motion UC Series of  Bluetooth Headsets.
What Is It?
Jabra Motion UC is a unique line of Unified Communication (UC) Bluetooth headsets that wants to be the only headset that you will ever need.
For example, a single Motion UC can be paired with your VoIP desk phone, VoIP softphone, cell phone, tablet, and Microsoft Lync system so that no matter where you go or what device you're working from, you'll just need this one hands-free Jabra headset.
Right now we're carrying the following Motion UC and Motion Office headset models for both standard applications and optimized for Microsoft Lync:
Jabra Motion UC:  Bluetooth headset for VoIP softphone, cell phone, and tablet.
Jabra Motion UC MS:

…