I was given the dubious task of comparing Digium vs. Sangoma PCI cards.  I probably would have been better off if I'd been tasked with "Who's the bigger train wreck, Linsday Lohan or Charlie Sheen?" 
In both cases, it's like comparing green apples to red ones.  Both have their good points and both have not so good points.
With that said, instead of giving my opinion on which is better, Digium or Sangoma (Not Lohan or Sheen!); I decided to list the pros and cons of each card manufacturer and you can derive your opinion from that.
Read on for the the Pros and Cons.
Sangoma Pros
Sangoma Cons
Digium pros
Digium Cons
Still Undecided?
 Now that you have the pros and cons, I hope this helps you make an informative decision when deciding to pick your card.  If you are still unsure, always feel free to contact me directly and I will be glad to help.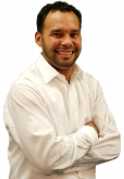 Ramon Perez
Toll Free Direct (866) 675-8455