We are proud to announce we are the recipients of Digium's 2016 Pinnacle Partner Award for Direct Marketing Partner of the Year.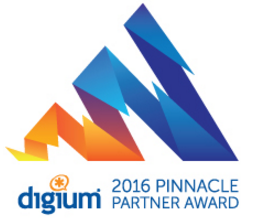 "This is the 4th time that we have been the recipient of this award and we couldn't be happier," said Ben Sayers, Founder and CEO of VoIP Supply. "We are honored to be recognized for our partnership with Digium and will continue our commitment to offer our customers value-added Digium solutions."
These awards are presented to outstanding distributors, resellers, agents (US) and direct marketing partners in North America, Europe, Middle East, Africa, Asia Pacific, Australia/ New Zealand, and Latin America. They are presented annually to Digium's leading partners who have excelled in developing and growing their partnership with Digium and driving customer success for either premise solutions or cloud-based Switchvox Business Communications Solutions or Asterisk Custom Communications Solutions.
As a Digium partner, we are certified to sell Digium's Unified Communications (UC) and VoIP solutions, IP phones, gateways, telephony cards, Asterisk® support, and Switchvox appliances.
About Digium
Digium®, Inc., the Asterisk® Company, created and is the innovative force behind Asterisk, the most widely used open source telephony software.
Since its founding in 1999 by Mark Spencer, Digium has become the open source alternative to proprietary communication providers, with offerings that cost as much as 80 percent less. Digium offers Asterisk software free to the open source community and offers Switchvox, Digium's Unified Communications solution to power a broad family of products for small, medium and large businesses.
The company's product line includes a wide range of telephony hardware and software to enable resellers and customers to implement turnkey VoIP systems or to design their own custom communications solutions. At Digium, we are changing the way businesses communicate.