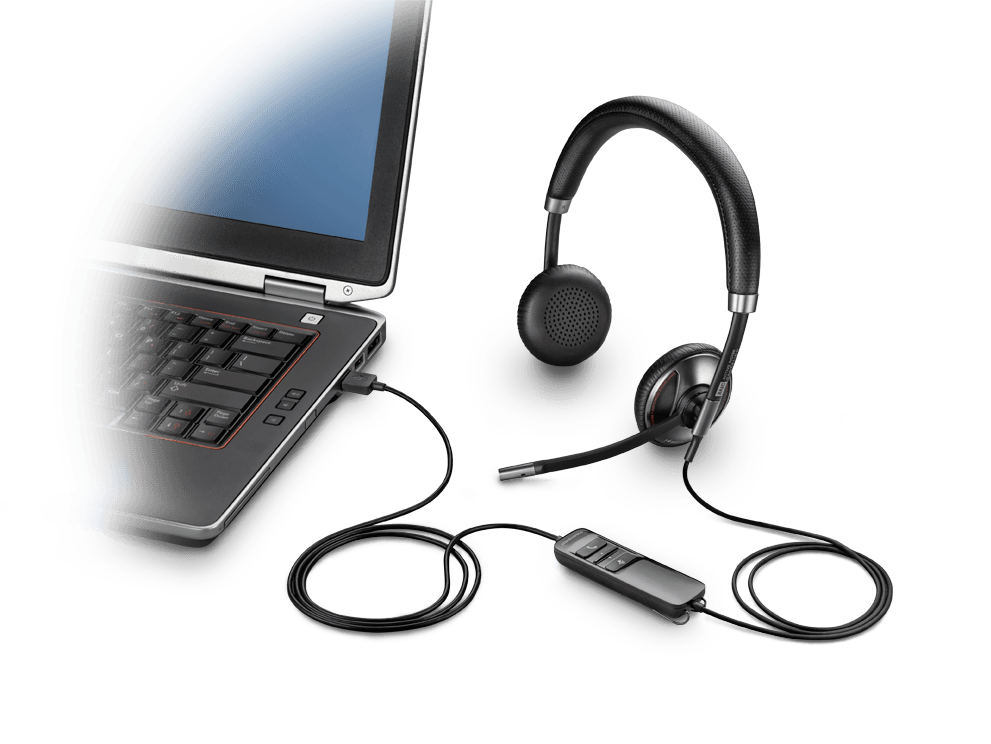 What is it?
The Plantronics C725 series is a USB binaural headset with tremendous noise canceling abilities.
This is the newest and most advanced headset for PC use that Plantronics has ever released.
Plantronics produced a UC version, C725, and also a Microsoft Lync certified version, C725-M.
Whether you're at your computer using a third party softphone or running Microsoft Lync there is a version for you.
The USB headset offers Smart Sensor technology which allows the user to answer a call by simply putting on the headset and end the call by removing the headset.
Some of the features include but are not limited to;
Dual Ear pad design
2 year limited warranty through Plantronics
Microsoft Lync compatibility with C725-M model
Active Noise Canceling technology
Bluetooth Capability for mobile connectivity
Who is it for?
With dual connectivity, PC and Bluetooth, the Blackwire C725 fits the desk worker and the mobile user.
With comfort enhancements and noise canceling technology these headsets appeal to the call center user who will be wearing this headset for extended periods of time while around other employees.
Don't forget about the useful traveling case that this headset comes with for the times that you need to take it on the road or home with you.