Polycom C100S Blue 2200-44000-001
The
Polycom C100S
Communicator gives you the ultimate hands-free Skype experience. Based on the same technology used in Polycom's legendary line of triangular SoundStation conference phones, the Skype-certified Polycom Communicator enables crystal-clear, natural conversations when using Skype. Enjoy the freedom of not wearing your headset for hands-free Skype calls, or plug into the built-in stereo headphone port for private conversations.
Experience the fantastic call quality you have come to expect from your Polycom Phone while traveling or working from home using the Polycom C100S Communicator.
Polycom C100S 2200-44000-001 USB Speakerphone Overview
The Polycom Communicator delivers high-fidelity wideband voice quality that sounds like you are in the same room with the people you're calling. Two high-quality microphones provide excellent range for group conversations with up to four participants. Polycom's Acoustic Clarity Technology eliminates echoes and feedback, maximizing your Skype experience.
Polycom C100S USB Speakerphone Skype Features & Functions:
High Fidelity Wideband Voice Quality
Two High Quality microphones
Skype Certified
Built-In stereo headphone port
Connects and Powers through USB
We're sorry, there are no downloads available at this time.
Manufacturer

Polycom

Model

C100S Blue

# of Lines

No

High Definition

No

Backlit Display

No

Color Display

No

Touchscreen Display

No

Protocols Supported

No

# of Ethernet Ports

No

Gigabit

No

Power

No

Headset Interface

No

EHS Support

No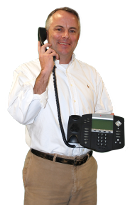 Joe Shanahan
Direct: 866-583-0920
Blog
Why Pay
$109.99

for the Polycom C100S (Blue)?
Connects and Powers through USB

Built-In stereo headphone port, Two High Quality microphones

Excellent accessory for Skype Users
For advice, reviews and industry insight... be sure to follow us online.
Alternatives To This Product