Polycom C100S Gray
The
Polycom C100S Communicator
gives you the ultimate hands-free Skype experience. Based on the same technology used in the legendary line of
Polycom Phones
and triangular SoundStation conference phones, the Skype-certified Polycom Communicator enables crystal-clear, natural conversations when using Skype. Enjoy the freedom of not wearing your headset for hands-free Skype calls, or plug into the built-in stereo headphone port for private conversations.
Polycom C100S 2200-44040-001 USB Speakerphone Overview
The Polycom C100S delivers high-fidelity wideband voice quality that sounds like you are in the same room with the people you're calling. Two high-quality microphones provide excellent range for group conversations with up to four participants. Polycom's Acoustic Clarity Technology eliminates echoes and feedback, maximizing your Skype experience.
Polycom C100S USB Speakerphone Features & Functions:
High Fidelity Wideband Voice Quality
Two High Quality microphones
Skype Certified
Built-In stereo headphone port
Connects and Powers through USB
We're sorry, there are no downloads available at this time.
Manufacturer

Polycom

Model

2200-44040-001

# of Lines

No

High Definition

No

Backlit Display

No

Color Display

No

Touchscreen Display

No

Protocols Supported

No

# of Ethernet Ports

No

Gigabit

No

Power

No

Headset Interface

No

EHS Support

No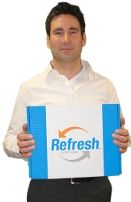 Michael Rehac
Direct: 716-213-6898
Blog
Why Pay
$109.99

for the Polycom C100S (Gray)?
Connects and Powers through USB

Built-In stereo headphone port, Two High Quality microphones

Excellent accessory for Skype Users
For advice, reviews and industry insight... be sure to follow us online.
Customer Reviews
Mouser13

USB Cable doesn't last
The Polycom has great sound, and works very well. However, the USB cable just doesn't last. Within in a few months of use, the cable begins to break internally, and the unit becomes unusable. We've experienced the same problem with two of these units. I'd recommend something else . .

(Submitted on ) | by

Tom M

XP Only support - worthless with Vista
Loved the sound quality on my Windows XP machine. It has been sitting in a box because it is not supported in Vista. Polycom site said an update was coming in 3Q08 and kept delaying it and now there is not mention of an update. It is worthless at this point.

(Submitted on ) | by
Alternatives To This Product