Cisco CP-7975G
The Cisco CP-7975G is designed to grow with your organization and enhancements to your system capabilities. It also accommodates Extensible Markup Language (XML) applications that take advantage of the display. The phone provides direct access to eight telephone lines (or combination of lines, speed dials, and direct access to telephony features), five interactive soft keys that guide you through call features and functions, and an intuitive four-way (plus Select key) navigation cluster. A hands-free speakerphone and handset designed for high-fidelity wideband audio are standard, as is a built-in headset connection.
Cisco CP-7975G VoIP Phone Overview
The dynamic feature set allows the phone to keep pace with your requirements through regular software updates. Firmware changes can be downloaded from Cisco.com. No hands-on moves and changes are required with the phone-you can simply pick up the phone and move to a new location anywhere on your network. The Cisco Unified IP Phone 7975G also provides many accessibility features.
Cisco CP-7975G Features and Functions
Integrated Ethernet switch
Multiple VoIP protocol support
Power over Ethernet (PoE) support
Gigabit Ethernet
128 Bit AES Encryption
SCCP and SIP supported
Didn't find the VoIP Phone that you were looking for?
Check out these other Cisco phones:
We're sorry, there are no downloads available at this time.
Manufacturer

Cisco

Model

CP-7975G

# of Lines

8

High Definition

No

Backlit Display

Yes

Color Display

Yes

Touchscreen Display

Yes

Protocols Supported

SIP, SCCP, SIP for Cisco Call Manager

# of Ethernet Ports

2

Gigabit

Yes

Power

PoE (IEEE 802.3af)

Headset Interface

RJ9

EHS Support

Yes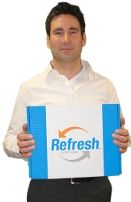 Michael Rehac
Direct: 716-213-6898
Blog
Why Pay
$464.99

for the Cisco CP-7975G?
Integrated Ethernet switch

Multiple VoIP protocol support

Power over Ethernet (PoE) support
For advice, reviews and industry insight... be sure to follow us online.
Alternatives To This Product