Cisco (Linksys) MB100 Wallmount Bracket Kit for SPA900 Series Phones
Single wallmount bracket kit for Linksys SPA900 Series Phones. Includes mounting hardware and accessories.
We're sorry, there are no downloads available at this time.
Manufacturer

Cisco

Model

MB100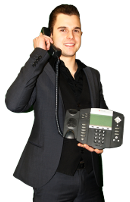 Brian Hyrek
Direct: 866-583-0815
Blog
For advice, reviews and industry insight... be sure to follow us online.