Cisco MGBT1 Gigabit Ethernet 1000 Base-T Mini-GBIC SFP Transceiver
This easy-to-install Mini-GBIC (or SFP) module provides a simple way to add Gigabit functionality to your Linksys switch. Gigabit technology is often used to connect multiple switches together. The cable type used depends on the distance between the switches.
Cisco MGBT1 Product Overview
Interfaces/Ports: 1 x 1000Base-T LAN
Interfaces/Ports Details: 1 x RJ-45 1000Base-T LAN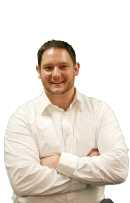 For advice, reviews and industry insight... be sure to follow us online.