Cisco SG200-50 48-port 10/100/1000 Smart Switch SLM2048T-NA
The Cisco SG200-50 switch is an affordable 50-port Gigabit Ethernet smart switch, including two combination mini-GBIC ports. Supporting high-bandwidth applications, the switch is easy to use and includes a limited lifetime warranty.
Cisco SG200-50 Product Overview
The Cisco SG200-50 offers the basic security and quality-of-service features needed to support shared network resources and to connect network devices. The switch has native support for IPv6 as well as the previous IPv4 standard, helping ensure that your network is ready for the next generation of technologies. With energy-efficient technology, it optimizes power use to reduce energy costs without compromising performance. The switch is easy to configure and manage with intuitive browser-based tools and is offered with a limited lifetime warranty and one year of technical support. The SG200-50 Cisco switch provides the ideal combination of affordability, reliability, and performance in a switch designed specifically for small businesses.
Cisco SG200-50 Features:
Features include:
48 ports of Gigabit Ethernet (10/100/1000) connectivity deliver high availability and performance, keeping networks running and ensuring access to critical business applications
2 combination mini-GBIC ports support fiber-optic or Gigabit Ethernet uplink connectivity, allowing you to easily connect switches around the workplace
Security features such as IEEE 802.1X keep unauthorized users off the network and protect company data
Integrated IP telephony support automatically configures connected IP phones with the correct VLAN and quality-of-service (QoS) parameters to prioritize voice traffic
Native support for IPv6 ensures compatibility with the next-generation of technologies without needing to upgrade the network
Energy-efficient features help reduce power consumption and lower energy costs
Limited lifetime warranty and one year technical support provide investment protection
Product documentation and most user interfaces available in seven languages: English, French, German, Italian, Spanish, Japanese, and simplified Chinese
Cisco SG200-50 Package Contents:
Cisco SF200-18 Switch
Power cord
Mounting hardware
CD-ROM with user documentation (PDF)
Quick-start guide
Didn't find the Cisco switch you were looking for?
Check out these other
network switches
by Cisco:
Manufacturer

Cisco

Model

SG200-50

# of Ethernet Ports

50

# of SFP Fiber Uplink Ports

No

Ethernet Port Speeds

10/100/1000 Gigabit

Provisioning Options

BootP, Web GUI

Mounting Option

Rackmount, Wallmount, Desktop

POE 802.3af Support

No

Power

No

VLAN / QOS Support

Yes

# of Mini GBIC ports

2

# of Switches allowed in Stack

No

Peripheral Ports

No

Redundant Power Supply Option

No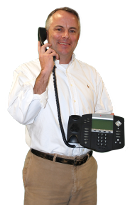 Joe Shanahan
Direct: 866-583-0920
Blog
Why Pay
$674.99

for the Cisco SG200-50?
48 10/100/1000 ports and 2 Combo Mini-GBIC ports

Limited LIfetime Warranty

Energy-efficient features help reduce power consumption and lower energy costs
For advice, reviews and industry insight... be sure to follow us online.
Alternatives To This Product
Your Price:

$329.99




Add To Cart For A Better Price!
Regular Price: $952.99
Special Price: $929.99
Your Price:

$979.99




Add To Cart For A Better Price!