ClearOne MAXAttach Base - power supply 910-158-550
The
ClearOne 910-158-360 MAXAttach Expansion (Power Supply) Base
replaces a missing base or allows you to separate your MaxAttach Daisy chained units for use in separate locations. (1 power supply per configuration).
We're sorry, there are no downloads available at this time.
Manufacturer

ClearOne

Model

910-158-550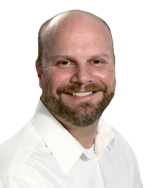 Don Stefanie
Direct: 716-213-6906
Blog
Why Pay
$169.99

for the ClearOne Max Power Supply?
Allows you to separate daisy chained Max IP's and use as standalone units

Replaces missing or broken base units with power supplies.
For advice, reviews and industry insight... be sure to follow us online.