Plantronics CS361N Wireless Headset
The SupraPlus Wireless Professional Headset System was designed specifically for contact center supervisors and office professionals with phone-intensive responsibilities who demand hands-free mobility along with Plantronics supreme comfort and superior audio quality.
Plantronics CS361N Wireless Headset Overview
The Plantronics CS361N SupraPlus Wireless headset is built on digitally-encrypted DECT 6.0 technology and combines the audio clarity of traditional corded technology with the mobility of wireless-so employees can continue digitally secure phone.
Plantronics CS361N Features and Functions
Voice Tube Microphone
Talk Time: Up to 10 hours
Standby Time Up to 50 hours
64-bit digital encryption
Operating Temp Range: 4 and deg;C 39 and deg;F to 44 and deg;C 111 and deg;F
Battery Recharge Time: 1 hour for 5 hours talk time and 3 hours for 100 percent charge
Didn't find the VoIP Headset you were looking for?
Check out these other Plantronics wireless headset:
Plantronics CS361N Downloads
Manufacturer

Plantronics

Model

CS361N

Bluetooth

No

Corded

No

DECT 6.0

Yes

Headset Accessories

No

One Ear

No

Supports Quick Disconnect

No

Two Ear

Yes

USB

No

Wireless

Yes

Noise Cancelling

Yes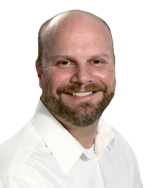 Don Stefanie
Direct: 716-213-6906
Blog
Why Pay
$225.99

for the Plantronics CS361N?
Voice Tube Microphone

Talk Time: Up to 10 hours

64-bit digital encryption
For advice, reviews and industry insight... be sure to follow us online.
Alternatives To This Product