Digium TDM814E Analog Telephony Card
Digium TDM814E
8-Port Modular Analog PCI 3.3/5.0V Card with 1 Station, 4 Trunk Interfaces, and Echo Cancellation. The Digium Wildcard TDM800P is a half-length PCI 2.2-compliant, 8 port card for connecting analog telephones and analog POTS lines through a PC. It supports combinations of FXS and/or FXO modules for a total of 8 lines.
Digium TDM814E Analog Telephony Card Overview
The Digium TDM800P is an industry first with 8 standard two-wire, RJ-11 interfaces on a single PCI bracket. The TDM800P eliminates the need for multiple brackets, external dongles, and splitters. The TDM800P reduces setup part complexity, cable clutter, and limits points of failure. The TDM800P contains two module banks. Each bank supports up to four analog interfaces. The module banks can be filled either with one standard quad analog module (FXS - S400M, FXO - X400M), or up to two standard single analog modules (FXS- S110M, FXO - X100M) enabling the creation of any combination of ports. Additionally, the TDM800P may be used in conjunction with Digium's High Performance Echo Canceler (HPEC), a commercial and toll quality hybrid echo cancellation solution. Digium's HPEC provides 16ms to 128ms of selectable near-end ITU G.168 compliant echo cancellation in software.
Digium TDM814E Features and Functions
1 FXS Port, 4 FXO Ports
3.3V/5.0V Compatible, PCI Interface
Hardware Echo Cancellation
Didn't find the Digium PCI card you were looking for? Check out our complete selection of Digium cards or try our easy to use Digium Configurators:
We're sorry, there are no downloads available at this time.
Manufacturer

Digium

Model

1TDM814EF

# of FXS Ports

No

# of FXO Ports

No

Connection Types

No

Modular

No

Form Factor

No

Low Profile

No

Bus Type

No

Voltage Requirements

No

Amphenol Cable Included

No

Echo Cancellation

No

# of FXO Ports

4

# of FXS Ports

1

# of ISDN/BRI Ports

No

# of server chassis slots needed

No

Analog Module Type

No

Connection Type

No

Echo Cancellation

No

Form Factor

Half Length/Full Height

Interface

PCI

Requires Molex Power

No

Voice Signalling Method

No

Voltage Requirements

No

Analog Connection Type

RJ-11

Echo Cancellation Support

Yes

# of RJ45 Ports

No

# of T1/E1 Ports

No

# of VoIP Channels

No

Auto Provisioning

No

Codec Support

No

Digital Signalling Type

No

Fax Support

No

Future Scalability

No

Peripheral Ports

No

Power Adapter Included

No

Protocol Support

No

Provisioning Method

No

PSTN Lifeline / Failover

No

Rackmountable

No

Redundant Power Supply Option

No

Backlit-LCD

No

Color Screen

No

Gigabit Ethernet Support

No

Headset Interface

No

PoE Compatible

No

Protocol Supported

No

Sidecar Compatible

No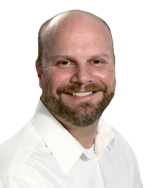 Don Stefanie
Direct: 716-213-6906
Blog
Why Pay
$705.95

for the Digium TDM814E?
1 FXS Port, 4 FXO Ports

3.3V/5.0V Compatible, PCI Interface

Hardware Echo Cancellation
For advice, reviews and industry insight... be sure to follow us online.