FREETALK Talk 7140 Everyman HD Web Camera
Take your Skype video calls to the next level with the FREETALK Everyman HD web camera. The FREETALK Everyman HD is the answer to simple, affordable high definition video calling.
FREETALK Everyman HD Web Camera Overview
There's a new standard in video communications and FREETALK Everyman HD is leading the way. Sharper, clearer, brighter, and better defined video than anything you've ever seen. Upgrade to an Everyman HD webcam and experience the best, true high-definition video available.
FREETALK Everyman HD Features and Functions
The FREETALK Everyman HD Web Camera provides the following features and functions:
Best-in-class.You won't find better price-performance video anywhere on the planet.
Compact and lightweight. You can take the Everyman HD webcam with you wherever you go.
Plug and play. Super easy to get started, no installation required.
Skype certified.Engineered to give you the highest quality Skype video experience.
We're sorry, there are no downloads available at this time.
Manufacturer

FreeTalk

Model

TALK-7140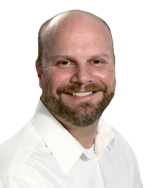 Don Stefanie
Direct: 716-213-6906
Blog
Why Pay
$24.99

for the FREETALK Everyman HD?
Developed with Skype for optimal performance

Plug & Play instant use with excellent USB video quality

Compact and lightweight for easy transportation
For advice, reviews and industry insight... be sure to follow us online.