Plantronics H41N Noise-Canceling VoIP Headset
The Plantronics H41N Mirage headset is stylish and unobtrusive, with a sculpted shape that fits perfectly behind either ear, eliminating the need for a headband. It is so light, you hardly know it's there. For added comfort, a receiver that swivels at a touch, rests lightly on the side of the ear. Convenient Quick Disconnect feature lets you walk away from your phone while still wearing your headset.
Please Note: This headset requires an external amplifier to be used with an analog or IP deskphone. We offer the Plantronics M12, CA10, MX10 or A20 headset amplifiers
Plantronics H41N Noise-Canceling VoIP Headset Overview
We understand the pace of today's busy offices and call centers, so the Mirage headset was designed to put on and take off quickly and easily. The sculpted over-the-ear shape and smooth surfaces of Mirage make it easy to slip on and off. Mirage fits comfortably behind either ear, with a balance that keeps the cord out of your way. The speaker rotates so it rests lightly and comfortably against your ear, providing excellent sound. Mirage is available with our trademark voice tube, for most call center or office environments, or a noise-canceling microphone when you need your voice to be clearly heard.
Plantronics H41N Features and Functions
Earloop
Noise-canceling microphone
Swiveling receiver
Quick Disconnect feature allows you to walk away from the phone while still wearing your headset
Didn't find the VoIP headset you were looking for?
Check out these other Plantronics wired headsets:
We're sorry, there are no downloads available at this time.
Manufacturer

Plantronics

Model

H41N

Bluetooth

No

Corded

Yes

DECT 6.0

No

Headset Accessories

No

One Ear

Yes

Supports Quick Disconnect

Yes

Two Ear

No

USB

No

Wireless

No

Noise Cancelling

Yes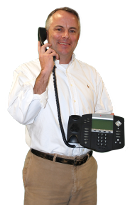 Joe Shanahan
Direct: 866-583-0920
Blog
For advice, reviews and industry insight... be sure to follow us online.
Alternatives To This Product