Jabra GN2020 IP
The Jabra GN2020 IP is a monaural corded headset with a Noise Cancelling boom microphone and a QD connection (Don't forget your lower QD Cable!) This headset supports HD Voice and is recommended for IP Telephony in a normal office or quieter work environment.
Jabra GN2000 Series Overview
The Jabra GN2020 mono corded headset lets you hear every detail, the first time. For PC-based IP telephony, the Jabra GN2000 IP and Jabra GN2000 USB supports the full IP network bandwidth for applications such as speech recognition, voice-over-IP calling and computer-based training. For PSTN applications, the Jabra GN2000 Series is the ideal headset for busy and noisy environments, utilizing the full frequency of the telephone network to ensure exceptional sound quality on every call.
From its sturdy rubber-plastic composite to all-metal boom pivots and impact resistant headbands, every detail of the Jabra GN2000 Series has been designed with durability in mind - making it perfect for even the most demanding contact centers.
Jabra GN2020 IP Features and Benefits
Monaural, 1 speaker design
Flexible Noise Cancelling microphone for normal to noisy work atmospheres
Robust design for day-after-day durability
Large ear-cushions for extra comfort
Wideband sound (requires an IP phone and IP PBX that support HD Voice)
QD connectivity
Didn't find the VoIP headset you were looking for?
Check out our complete selection of Jabra Headsets:
Jabra GN2020 IP Downloads
Manufacturer

Jabra

Model

GN2020 IP

Bluetooth

No

Corded

Yes

DECT 6.0

No

Headset Accessories

No

One Ear

Yes

Supports Quick Disconnect

Yes

Two Ear

No

USB

No

Wireless

No

Noise Cancelling

No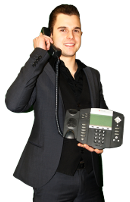 Brian Hyrek
Direct: 866-583-0815
Blog
For advice, reviews and industry insight... be sure to follow us online.