Jabra Motion Office
The Jabra Motion Office is the only Bluetooth headset you'll ever need. The Motion Office has 8 hours of talk time in HD Voice, intelligent volume control, call assist, and a wireless range up to 300 feet away from the base.
Jabra Motion Office Overview
The Jabra Motion Office is a wireless Bluetooth headset that connects to multiple phones so you can be freed from switching from headset to headset. With the Motion Office, you can transfer calls from your desk or soft phone to your mobile device so you don't have to end the call as you try to leave a location.
The Jabra MOTION has easy and intuitive call control with superior call quality and all-day talk time.
Jabra Motion Office Features and Functions:
Connects to desk phone, VoIP softphone, mobile phone and tablet
Standby Time: Up to 360 hours
Charge Time: Up to 120 minutes
Tap-To-Connect and Voice Controls
Wind Noise Protection
8-Hour Battery Life
Includes Jabra technology such as Noise Blackout, PeakStop, and SafeTone
What's in the box
Headset
Control Center
Ear gels (3 sizes)
Jabra Link 360 Bluetooth USB adaptor
USB cable
Wall charger (USB)
Jabra Motion Office Downloads
Manufacturer

Jabra

Model

Motion Office

Bluetooth

Yes

Corded

No

DECT 6.0

No

Headset Accessories

No

One Ear

Yes

Supports Quick Disconnect

No

Two Ear

No

USB

Yes

Wireless

Yes

Noise Cancelling

Yes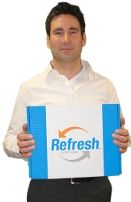 Michael Rehac
Direct: 716-213-6898
Blog
Why Pay
$380.00

for the Jabra Motion Office?
Supports Bluetooth version 4.0

MFI Chipset (Apple): Yes

This device supports Microsoft Windows
For advice, reviews and industry insight... be sure to follow us online.
Alternatives To This Product