Linksys SPA3102 Single Port Router with 1 FXS Port and 1 FXO Port
The
Linksys SPA3102
supports one RJ-11 POTS (Plain Old Telephone Service) FXS port to connect an existing analog phone or fax machine. The Linksys SPA3102 also supports one PSTN FXO port to connect to a Telco or PBX circuit.
The Linksys SPA3102 includes 2 100BaseT RJ-45 Ethernet interfaces to connect to a home or office LAN, as well as an Ethernet connection to a broadband modem or router. The Linksys SPA3102 FXS and FXO lines can be independently configured via software controlled by the VoIP service provider or the end user.
Linksys SPA3102 VoIP Adapter Overview
A Linksys SPA3012 can be Installed by the end user and remotely provisioned, configured and maintained by the service provider. Each
Linksys SPA3102
converts voice traffic into data packets for transmission over an IP network. Compact in design, the Linksys SPA3102 can be used in consumer and business VoIP service offerings including a full-featured IP Centrex environment. The SPA3102 uses international standards for voice and data networking for reliable voice and fax operation.
Linksys SPA3102 Features and Functions
Toll Quality Voice and Carrier-Grade Feature Support
Large-Scale Deployment and Management
Ironclad Security
Didn't find the VoIP Adapter you were looking for?
Check out these other Cisco Analog Telephone Adapters:
We're sorry, there are no downloads available at this time.
Manufacturer

Cisco

Model

SPA3102 NA

# of FXS Ports

1

# of FXO Ports

1

# of Ethernet Ports

2

Built-In Router

Yes

Wireless

No

DHCP Capabilities

Yes

Fax Support

G.711 pass thru

Protocols Supported

SIP

Provisioning Options

Auto Provisioning, HTTP, TFTP, Voice IVR, Web GUI

Voice Signaling Methods

No

Power

Power Supply Included

FXO Gateway Support

Yes

Lifeline Support

Yes

MWI Support

Yes

PSTN Pass-thru

Yes

Voice Codec Support

G.711 a/u law, G.723, G.726, G.729 a/b (1) Line only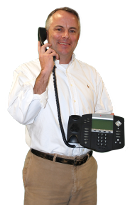 Joe Shanahan
Direct: 866-583-0920
Blog
Why Pay
$69.99

for the Linksys SPA3102?
Toll Quality Voice and Carrier-Grade Feature Support

Large-Scale Deployment and Management

Ironclad Security
For advice, reviews and industry insight... be sure to follow us online.
Questions on Linksys SPA3102