AudioCodes Fax ATA (HTTPS Fax Enabled MP-202B ATA)
The AudioCodes Fax ATA is an enhanced HTTPS Fax Enabled version of the standard MP-202B ATA. An analog based fax machine and telephone adapter that allows users to connect fax machines to cloud based fax service providers such as eFax® in addition to premise-based fax servers. Additionally supports standard SIP based voice connections and fax Call Ahead features.
Note: Each AudioCodes Fax ATA requires a dedicated eFax account. Multiple Fax ATA's cannot be used with a single account..
Audiocodes MP202B HTTPSFAX Overview
The HTTPS Fax Enabled version of the MP-20x series allows fax machine connections to existing fax deployments that support HTTPS based fax connections.
• All Fax Machines and Multi-function Printers (MFPs) that support analog fax connections
• Support for both fax and voice on Voice over Broadband (VoBB) connections
• Satellite, Cellular and WiFi VoIP connections
• Premise-based fax servers
• Dedicated fax service providers
Audiocodes MP-202B HTTPSFAX Features
2 FXS ports for connecting POTS phones or fax machines
One WAN port
One LAN port
Bridge mode or full router functionality with DHCP, NAT, Firewall and configurable routing logic
Premium voice quality:

Prioritization of voice over data traffic ensuring voice quality
Based on AudioCodes' robust, 3rd generation VoIPerfect technology
Dual core architecture ensures voice quality is maintained even during high CPU load
Certified Fax Service Providers:
The Audiocodes MP202B/2s/SIP/HTTPSFAX and FaxCONNECTit works with eFax 1-800-958-2983
We're sorry, there are no downloads available at this time.
Manufacturer

AudioCodes

Model

MP202B/S2/SIP/HTTPSFAX

# of FXS Ports

2

# of FXO Ports

0

# of Ethernet Ports

2

Built-In Router

No

Wireless

No

DHCP Capabilities

No

Fax Support

T.38

Protocols Supported

SIP

Provisioning Options

Auto Provisioning, HTTP, HTTPS, TFTP

Voice Signaling Methods

No

Power

Power Supply Included

FXO Gateway Support

No

Lifeline Support

No

MWI Support

No

PSTN Pass-thru

No

Voice Codec Support

G.711 a/u law, G.729 a/b, G.723, G.726, iLBC, GSM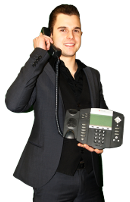 Brian Hyrek
Direct: 866-583-0815
Blog
Why Pay
$164.00

for the AudioCodes Fax ATA MP-202B HTTPSFAX?
Use your analog fax machine with E-fax Fax Service Provider

Using the Audiocodes Mediapack hardware, FaxCONNECTit software ensures high accuracy faxing over IP

No monthly costs except for your existing fax service fees
For advice, reviews and industry insight... be sure to follow us online.
Alternatives To This Product
From: $168.99
To: $239.99