Audiocodes MP204 4FXS VoIP Adapter (REFRESH)
This Refreshed Product has undergone an extensive 10 Step Process in which it was inspected, tested, fully cleaned, upgraded to the latest firmware and repacked for sale.
Refresh products ship with all the applicable original components including phone, handset cord, base stand, RJ45 cable and manuals.
Audiocodes MP-204 VoIP Telephone Adapter with 4 FXS REFRESH
The MP-20x series of Telephone Adapters are cost-effective, advanced products, which allow the connection of ordinary analog telephones or fax machines to a Voice over Broadband (VoBB) service. As a member of the MediaPack series of gateways, the MP-20x series of Telephone Adapters are well-suited for commercial VoIP deployments. Field-proven voice and fax technology and a feature rich design make these Telephone Adapters an excellent choice for Voice over Broadband (VoBB) service providers and operators.
Audiocodes MP-204 VoIP Telephone Adapter with 4 FXS, 1 WAN Port, 1 LAN Port
The MP-20x series is designed for the rapidly growing residential and Small Office/Home Office (SOHO) VoIP market. The MP-20x series typically connects to an existing Broadband Internet device (cable, DSL modem or fixed wireless), and establishes a communications path with the service provider network via its IP Uplink connection. Supporting a rich set of subscriber calling features such as caller ID, call forwarding, and call waiting, the MP-20x series maintains a uniform user experience when migrating to VoIP services. In addition, this
AudioCodes
series serves as a router, supporting connectivity of home PC Networks.
Utilizing AudioCodes' VoIPerfect core architecture, and gaining from its accumulated experience in providing IP telephony solutions, the MP-20x series combines superior voice quality and cutting-edge features for end users, such as T.38 Fax Relay and G.168-2004 compliant Echo Cancellation. Low bit rate vocoders (voice coders) can be used simultaneously on all the telephony ports to save valuable bandwidth.
The MP-20x series is designed for interoperability with leading Softswitches and SIP servers for deployment in various network environments.
Refreshed Audiocodes MP204 Features
4 FXS ports for connecting POTS phones or fax machines
FXO port for connecting to PSTN and providing LifeLine in case of power failure
Second Ethernet port for LAN/PC connectivity
Bridge mode or full router functionality with DHCP, NAT, Firewall and configurable routing logic
Premium voice quality

Prioritization of voice over data traffic ensuring voice quality
Based on AudioCodes' robust, 3rd generation VoIPerfect? technology
Dual core architecture ensures voice quality is maintained even during high CPU load

Residential and SOHO telephony Gateway for Voice over Broadband (VoBB) networks
Allows Fallback to PSTN for E911 or upon power failure (FXO) configurations
4 FXS ports connecting to POTS phones or fax machines
Provides toll quality voice compression
Robust fax handling with support for T.38
Integrated router including Firewall, NAT and smart traffic prioritization
Supports a rich set of subscriber calling features
Easy integration into existing VoIP networks
Broad interoperability list of Softswitches and SIP servers
What's Included
---
PLUS6 Warranty
Refreshed Products come with a standard 6 month warranty with an additional 6 months of coverage available through the PLUS6 WARRANTY.
All Refresh Products purchases are non-refundable. Replacement or store credit will be given if product is deemed defective inside of 6 months.
---
Why Buy Refresh?
✚ Value - Refresh products represent an exceptional value as they can be purchased for 20 to 25 percent less than their new equivalent retail price. ✚ Reliability- You can be assured that each product has been fully tested and ready to perform just like it was when originally purchased. ✚ Performance - All Refresh products go through an extensive reconditioning process which includes feature/functionality testing, component replacement (if necessary) and software upgrades. ✚ Warranty - Every Refresh product comes with a standard six month warranty that covers mechanical failures and defects. In addition VoIP Supply also offers an additional six months of protection through the Plus 6 warranty.
We're sorry, there are no downloads available at this time.
Manufacturer

Refresh

Model

AudioCodes MP204B 4FXS VoIP Adapter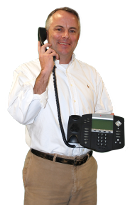 Joe Shanahan
Direct: 866-583-0920
Blog
For advice, reviews and industry insight... be sure to follow us online.