About Cudatel
Cudatel is a wholly owned subsidiary of Barracuda Networks. Barracuda Networks is a leading manufacturer of premise-based gateways and software, cloud services, security, and storage solutions to over 100,000 organizations such as Coca-Cola, Harvard University, IBM, and L'Oreal.
Cudatel is a collaboration betwen Barracuda and FreeSWITCH. Cudatel Communication Server (CCS) is different from other IP Telephone systems because it will support unlimited users without additional licenses or per user fees. In addition, there is no annual use license that needs to be renewed to use Cudatel Communication Server. Cudatel Communication Server products support from 10 to 250 concurrent calls and an unlimited number of users. In addition, the CCS supports conference bridging, voicemail storage, and is configurable with FXO ports or T1 ports for connections to your ISP or TDM.
Why buy Cudatel?
Cudatel is an smart choice because:

Ease of deployment and use: With no software to install or network modifications required, Cudatel products are easy to deploy and use.
No per-user licensing: Support for unlimited users lowers your total cost of ownership.
Instant Replacement support options reduce downtime.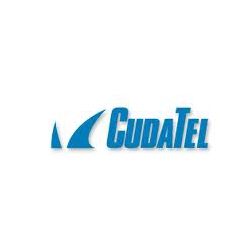 SKU # 02-110312

SKU # 02-110319

SKU # 02-110326
SKU # 02-110333

SKU # 02-110340

SKU # 02-110347
SKU # 02-110354

SKU # 02-110361
SKU # 02-110340