About Digium A4 Series
Perfect for small installations needing only a small number of lines Digium A4 Series cards support a combination of up to four station or trunk modules for a total of 4 lines.
The A4 Series of VoIP PBX Hardware analog cards supports up to 4 connections for each card in your Asterisk system. Using Digium's single-port interface modules, A4 series cards can scale from 1 to 4 ports.
Digium gives you the exact port configuration you need as the modular nature of the cards allows you to mix and match between FXO (line) and FXS (station) interfaces. Digium A4 Series analog cards are available in low profile, half-length PCI and PCI Express form factors.
Why buy Digium A4 Series?
All cards include a five (5) year warranty and are eligible for Digium's risk-free Quality Guarantee ESP.
PCI or PCI Express bus architectures
Up to 4 ports of FXS/FXO modules with optional DSP -based carrier grade echo cancellation modules
Helpful Digium A4 Series Links
Shop by Product Type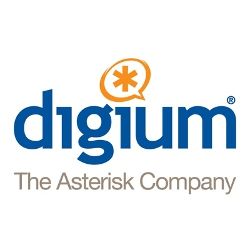 The A4 Series Digium 1A4A03F 4 Port 0-FXS/4-FXO PCI Card with EC for 3.3/5.0V