About Digium AEX800 Series
Ideal for medium-sized installations, Digium AEX800 Series cards support a combination of up to eight (8) station or trunk modules. The AEX800 series are half-length PCI-Express 1.0-compliant, 8 port VoIP PBX hardware cards for connecting analog telephone stations and analog POTS lines through a PC.
Reduce part complexity, cable clutter, and points of failure with the Digium AEX800 series. Eliminating the need for multiple brackets, external dongles, or splitters, the AEX800 Series provides an industry first 8 standard two-wire, RJ-11 interfaces on a single card bracket.
Backed by a five (5) year warranty and Digium's Exceptional Satisfaction Program (ESP) guaranteeing quality and reliability, this high-quality analog card solution inspires confidence.
Why buy Digium AEX800 Series?
Eight (8) port, half-length PCI-Express 1.0-compliant analog card w/ Optional High Performance Echo Cancellation (HPEC).
Two module banks with each bank supports up to four analog interfaces enabling creation of any combination of ports.
RoHS compliant, ISO 9001:2001 certified, MTBF > than 1 million hours, 5-year warranty, Digium ESP.
Helpful Digium AEX800 Links
Shop by Product Type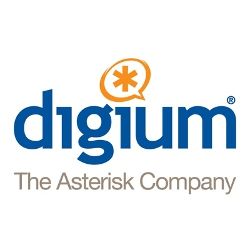 There are no products matching the selection.