About Digium TDM2400 Series
Designed for larger installations or channel bank replacement, Digium TDM2400 Series cards support a combination of up to 6 FXS and/or FXO modules for a total of 24 lines. The TDM2400 series are full-length PCI-2.2-compliant VoIP PBX hardware cards for connecting analog telephone stations and analog POTS lines through a PC.
Utilizing VoiceBus™ technology to maximize system compatibility and prevent systems conflicts, TDM2400 Series cards eliminate the requirement for separate channel bank and T1 interface cards. With interchangeable quad trunk and quad station modules, any combination of interfaces is possible.
Backed by a five (5) year warranty and Digium's Exceptional Satisfaction Program (ESP) guaranteeing quality and reliability, this high-quality analog card solution inspires confidence.
Why buy Digium TDM2400 Series?
Twenty four (24) port, full-length PCI 2.2-compliant analog card w/ Optional High Performance Echo Cancellation (HPEC).
Interchangeable quad trunk and quad station modules for any combination of interfaces.
RoHS compliant, ISO 9001:2001 certified, MTBF > than 1 million hours, 5-year warranty, Digium ESP.
Helpful Digium TDM2400 Links
Shop by Product Type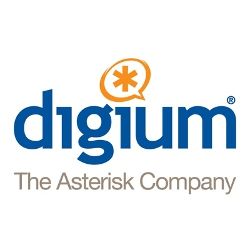 SKU # 02-TDM2400

SKU # 02-100777

SKU # 02-109743
SKU # 02-100828

SKU # 02-100829

SKU # 02-100800
SKU # 02-100801