About Phoenix Audio Quattro3 Conference Phones
A conferencing speakerphone for a large area doesn't have to be just that; large. The Quattro3 by Phoenix Audio is the latest, most technologically advanced table top conference phone that maximizes performance for medium and large conference rooms while maintaining a small, sleek, and sophisticated design.
The newest in the successful line of Quattro conference phones, the Quattro3 replaces the Quattro2. What hasn't changed with the Quattro3 is your ability for 3-way communication bridging to your other devices with the USB link, recording of conversations directly to your PC or Mac, and the Quattro3 remains the smallest solution for a big conference room!.
Expanded & Upgraded
For very large conference rooms, Phoenix Audio has upgraded the expandability functionality for when you need to daisy chain several Quattro3 devices together to cover a large area. Now, you no longer need proprietary cables to daisy chain all Quattro3 devices together and can instead use a standard Ethernet cable and power them all from a single source.
Expanding upon the previous edition, the new Quattro3 also raises the bar for audio performance with a new, more powerful processor that delivers exceptionally clear High Definition full-duplex audio. In addition to that, you can still rely on the Quattro3 for the latest in digital signal processing and technology that includes a four microphone beamforming array, four speakers, echo canceling, noise suppression, De-reverb, and bridging between USB and IP Telephones.
Although technologically advanced, the Quattro3 remains a simple and user friendly product. Phoenix Audio strives to maintain a plug-and-play philosophy so the Quattro3 does not require expert knowledge in audio setup or any additional installations such as drivers.
Why buy Phoenix Audio Quattro3 Conference Phones?
Performance: New, more powerful processor delivers true HD audio.
Expandable: Daisy chain all Quattro3 devices with standard Ethernet cable and power them from a single source.
Flexible: A modular speakerphone, the Quattro3 easily upgrades with new interface cards as technology changes.
Dialer: A new model with a built-in dial pad improves your standalone conferencing solution.
Helpful Quattro3 Links
Shop by Product Type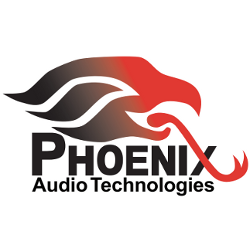 SKU # 02-112942

SKU # 02-112958

SKU # 02-112959
SKU # 02-114152

SKU # 02-112960

SKU # 02-112961
SKU # 02-112963

SKU # 02-113977

SKU # 02-115550