PhoneBochs RBS3CX-00 with 3CX PBX Software
The PhoneBochs RBS3CX-00 is a standard 1U phone server appliance preloaded with 3CX PBX software.
Evolve your communications with 3CX Phone System for Windows - an IP Phone System that completely replaces your proprietary PBX, supports standard SIP soft/hard phones, VOIP services and traditional PSTN phone lines. 3CX Phone System is far less expensive than a traditional PBX and can reduce call costs substantially by using a VOIP service provider. Its web-based administration makes phone system management easy. 3CX Phone System eliminates the phone wiring network and allows users to hot desk simply by taking their phone.
3CX PhoneBochs Standard 1U IP PBX Appliance Overview:
Windows 7 Professional O/S Preloaded on the box!
PhoneBochs 1U Rackmount Server Appliance
Intel Core Duo CPU 1.46GHZ
2GB RAM
160GB SATA Hard Drive
2 PCI Slot for Sangoma TDM Cards
Dual Gigabit Ethernet Ports
3CX Free Edition Pre-Installed
Easily software upgradeable to any version of 3CX IP PBX for Windows
1 Year Manufacturer's warranty
3CX Product Overview:
3CX Phone System for Windows
is a software-based IP PBX that replaces traditional proprietary hardware PBX / PABX. 3CX's IP PBX has been developed specifically for Microsoft Windows and is based on the SIP standard – making it easier to manage and allowing you to use any SIP phone (softphone or hardphone).
A software-based IP PBX / PABX offers numerous benefits. With 3CX there is no need for separate phone wiring – phones use the existing computer network. 3CX is easy to install & manage via a web-based configuration interface. A software-based IP PBX is far less expensive than a hardware-based PBX / PABX. Employees can move offices without requiring any changes in the wiring or IP PBX configuration. Choose from the many SIP based hardware phones instead of getting locked in with one vendor.
Receive & Make calls via the standard PSTN using VOIP Gateways
Save on call costs with 'out of the box' configurations for popular SIP / VOIP providers.
Didn't find the VoIP PBX you were looking for?
Check out these other RockBochs VoIP PBX systems:
PhoneBochs RBS3CX-00 3CX 1U Server (160GB HDD, 2GB RAM) Downloads
Manufacturer

RockBochs

Model

RBS3CX-00

Form Factor

1U

# of NIC Ports

2

NIC Port Speed

10/100/1000 Gigabit

# of PCI Express Slots

Zero

# of PCI Slots

1

# of BRI Ports

Zero

Amount of RAM

2GB

Hard Drive Size

160GB

Telephony Card Hardware Support

Sangoma, Sangoma Netborder Express

Software Support

3CX Free

Mounting Option

Rackmount

# of FXS Ports

No

# of FXO Ports

No

# of Digital Ports

No

# of Simultaneous Calls

No

# of Physical Server PCI Slots

2

# of USB Ports

4

CD ROM Drive

No

Hot Swappable Hard-Drive Support

No

Hot Swappable Power Supplies

No

LCD Display

No

Peripheral Ports

Serial-Monitor, PS/2 Mouse, PS/2 Keyboard

RAID Capable

Yes, Ships with

Redundant Power

No, Not Available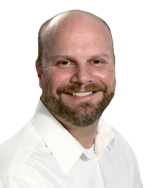 Don Stefanie
Direct: 716-213-6906
Blog
Why Pay
$1,424.99

for the PhoneBochs RBS3CX-00 3CX 1U Server (160GB HDD, 2GB RAM)?
2GB onboard RAM

1 open PCI slot for additional ports

3CX Free Edition and Windows 7 Pro Pre-Installed
For advice, reviews and industry insight... be sure to follow us online.
Alternatives To This Product