About Sangoma A400 Series Analog Voice Cards
Sangoma A400 Series Analog Voice Cards are the high-density version of Sangoma's popular A200 model and deliver superior audio quality in a compact 2U card that expands from two to twenty-four ports using a single interface slot.
One DSP echo canceller on A400D Base Card models will support Telco-grade hardware echo cancellation on all channels up to the card's maximum configuration in 24 ports with no additional CPU load.
Sangoma A400 voice cards from the award-winning AFT (Advanced Flexible Telecommunications) Series Product Line, ensure high performance, universal PCI or PCI Express compatibility, and crash-proof field upgradable firmware to take advantage of enhancements, as soon they become available.
Why buy Sangoma A400 Series Analog Voice Cards?
Guaranteed error-free faxing and click-free audio on analog-digital links.
Up to 24 simultaneous PSTN calls.
Hardware echo cancellation available.
Helpful Sangoma A400 Links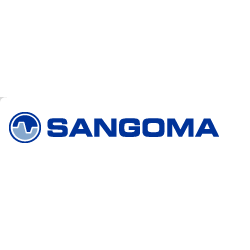 SKU # 02-104279