Sangoma Vega 100G T1/E1 Gateway
The Sangoma Vega 100G is a 1 T1/E1 digital gateway that can be used to bridge PSTN to an IP PBX, SIP to a legacy analog PBX, or migrate from a legacy PBX to an IP PBX without installing a Sangoma T1 card into your server.
Sangoma Vega 100G T1/E1 Gateway Overview:
A Sangoma Vega 100G E1/T1 interface can be independently configured as network side or terminal side. The Vega 100G gateway can therefore be connected to a PBX or the PSTN. With this configuration there are is disruption to the configuration of existing equipment as well as flexibility and choice for call routing.
The Vega 100G gateway incorporates additional RJ45 sockets and fails over to these during outages. This resource can be utilised to achieve hardwired connection from the PBX to the PSTN for instances when the Vega is installed between the two. Or alternatively to failover to a back-up E1/T1 Vega gateway and thereby providing dual redundancy.
The Vega 100G gateway supports the following signalling schemes:
ETSI ISDN
NI1, NI2, AT&T 5ESS, DMS100
ISO QSIG Basic Call & QSIG feature transparency
Channel Associated Signalling (CAS)
The Vega 100G supports SIP, H.323 & T.38 FAX and has proven interoperability with a wide range of existing telecommunications & VoIP equipment.
Sangoma Vega 100G Features and Functions:
Fixed Configuration of 30 VoIP Calls
Supports dual gigabit Ethernet connections
Local survivability
Available SRES and SNAP support
Voice, FAX and Modem Support
Flexible Call Routing for Fallback and Least Cost Routing
Emergency PSTN Backup
Interoperability with a Wide Range of Legacy and IP Equipment
Qualified for Lync 2013
We're sorry, there are no downloads available at this time.
Manufacturer

Sangoma

Model

Vega 100G

Digital Signaling Type

T1, E1

# of Digital Ports

1

# of Ethernet Ports

2

Ethernet Port Speeds

10/100/1000 Gigabit

Protocols Supported

SIP, Microsoft Lync

Fax Support

T.38

Echo Cancellation

Yes

# of FXS Ports

No

# of FXO Ports

No

# of Simultaneous Calls

No

Voice Codec Support

G.711 u/a law, G.723, G.729

Power

Power Supply Included

Provisioning Options

FTP, HTTP, HTTPS, RADIUS, TFTP

Mounting Option

Rackmount

Voice Signaling Methods

AT&T 5ESS, DMS100, E1 CAS, ETSI/EURO ISDN, ISDN, NI1, QSIG Feature Transparency, T1 CAS, VN4, NI2

Peripheral Ports

No

# of VoIP Channels

30

Modular Slots

No

# of BRI Ports

No

Future Scalability

No

Media Processing Support

No

Modular

No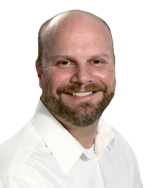 Don Stefanie
Direct: 716-213-6906
Blog
Why Pay
$1,157.85

for the Sangoma Vega 100G?
Fixed configuration of 30 VoIP calls

Supports dual gigabit Ethernet connections

Flexible call routing for fallback and least cost routing
For advice, reviews and industry insight... be sure to follow us online.
Questions on Sangoma Vega 100G
Q: I have an install with an older T-1 circuit pack running a robbed bit non ISDN setting, will this gateway integrate with this setup
Thanks
Steve
A: T1 Vega 100G fully support T1 CAS (Robbed Bit Signalling) operation. In this mode each T1 trunk supports up to 24 simultaneous calls. The specific varieties of CAS RBS supported are:

- E&M Wink Start
- E&M Wink Start with feature group D
- FXS Loop Start
- FXS Ground Start

For more details you can review the Admin Guide that is located in the next link: ftp://ftp.sangoma.com/vega/docs/Vega_Admin_Guide_R88_v1.1.pdf