Snom 720 (REFRESH)
This Refreshed Product has undergone an extensive 10 Step Process in which it was inspected, tested, fully cleaned, upgraded to the latest firmware and repacked for sale.
Refresh products ship with all the applicable original components including phone, handset cord, base stand, RJ45 cable and manuals.
Snom 720 12-Line SIP Phone Refresh
The Refreshed Snom 720 features support for 12 SIP lines, HD voice, and 2 Gigabit RJ45 ports. It also features 18 LED function keys and HD Wideband audio support. The snom 720 VoIP phone addresses office users that require excellent audio and a large number of programmable PBX-style keys. It combines a state-of-the-art hardware with the proven snom SIP software.
Refresh Snom 720 Product Overview
The new audio subsystem was designed for excellent performance in office environments. It supports a large range of codecs, wideband audio, handset and hands-free operation according to TIA-920 standard. The specially designed grips which hold and release the receiver compliment overall user-friendliness by eliminating the noise normally associated with lifting and replacing the receiver.
The new foot stand allows two positions for the device (33° and 55° angle). It can be setup and changed easily without tools. The snom 720 comes in a dark grey color that fits the typical office dress code and makes usage traces less obvious than lighter colors.
For network connectivity, the snom 720 comes with two Gigabit Ethernet ports, one of them suitable for Power over Ethernet. The Ethernet ports are connected to an internal switch that is capable of VLAN tagging, so that an external PC can reside in a different VLAN than the phone. A USB type A connector can be used to expand the functionality of the snom 720. An optional USB stick can be used to connect this snom phone over Wireless LAN or enable Bluetooth headsets.
Refresh Snom 720 Features and Functions:
4-line B/W display
18 LED function keys
12 identities
Wideband audio
Hands-free operation
Power over Ethernet (PoE)
WLAN / Bluetooth Headset ready
VLAN
2 x Gigabit LAN ports
Didn't find the snom phone you were looking for?
Check out these other VoIP phones by snom:
What's Included
---
PLUS6 Warranty
Refreshed Products come with a standard 6 month warranty with an additional 6 months of coverage available through the PLUS6 WARRANTY.
All Refresh Products purchases are non-refundable. Replacement or store credit will be given if product is deemed defective inside of 6 months.
---
Why Buy Refresh?
✚ Value - Refresh products represent an exceptional value as they can be purchased for 20 to 25 percent less than their new equivalent retail price. ✚ Reliability- You can be assured that each product has been fully tested and ready to perform just like it was when originally purchased. ✚ Performance - All Refresh products go through an extensive reconditioning process which includes feature/functionality testing, component replacement (if necessary) and software upgrades. ✚ Warranty - Every Refresh product comes with a standard six month warranty that covers mechanical failures and defects. In addition VoIP Supply also offers an additional six months of protection through the Plus 6 warranty.
We're sorry, there are no downloads available at this time.
Manufacturer

Refresh

Model

Snom 720

# of Lines

12

High Definition

No

Backlit Display

Yes

Color Display

No

Touchscreen Display

No

Protocols Supported

SIP, Microsoft OCS

# of Ethernet Ports

2

Gigabit

Yes

Power

PoE (IEEE 802.3af)

Headset Interface

RJ4P4C

EHS Support

Yes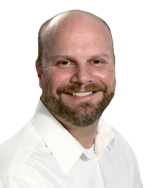 Don Stefanie
Direct: 716-213-6906
Blog
Why Pay
$119.99

for the Snom 720 (REFRESH)?
2 x Gigabit LAN ports

18 two-color LEDs can be used to implement functions known from traditional PBX systems.

WLAN / Bluetooth Headset ready
For advice, reviews and industry insight... be sure to follow us online.