Mediatrix 4102S VoIP Gateway SIP DGW
The Mediatrix 4102S SIP and DGW 2.0 VoIP gateway is a high-quality and cost efficient VoIP gateway and analog telephone adapter (ATA) which connects homes, larger branch offices or multi-tenant buildings to an IP network, while preserving investment in analog telephones and faxes. It features 2 FXS ports for analog devices such as phones, modems, or fax machines, and a WAN and LAN RJ45 connection.
Mediatrix 4102S VoIP Gateway SIP DGW Overview
The Mediatrix 4100 enables cost-effective VoIP deployments in medium-size branch offices and multi-tenant applications. The Mediatrix 4100 has the additional benefit of supporting high compression codec's simultaneously on each analog voice ports, thus saving valuable bandwidth. As all other Mediatrix devices, the 4100 Series provides web interface, giving users a convenient access to the unit for initial set-up. The devices can also auto-provision by fetching their encrypted configuration from a TFTP or HTTP server making installation secure and transparent to the endusers. To further facilitate deployments, factory loaded configurations are possible.
The Mediatrix 4100 offers security features such as TLS, SRTP, certificates management, and HTTPS designed to bring enhanced security for the network management, SIP signalling and media transmission aspects. In addition, an intelligent PSTN bypass allows Mediatrix 4100 users to make emergency calls and maintain their phone service in the event of a power outage or network failure.
Mediatrix 4102S VoIP Gateway SIP DGW Features:

2 FXS RJ11 Ports
1 RJ45 LAN, 1 RJ45 WAN
Carrier-grade voice quality
Fax over IP support, including T.38
Automatic firmware and configuration file download
SNMP and web management
TFTP or HTTP auto-provisioning
Support for SNMPv3
Encrypted configuration files support
HTTP Digest authentication
Compliant with multiple enhanced security protocols offering a rich feature set including: SIP, MIKEY, TLS, SRTP, certificates management, and HTTPS
QoS features support
DHCP client
STUN Client
We're sorry, there are no downloads available at this time.
Manufacturer

Mediatrix

Model

4102S SIP DGW 2.0

# of FXS Ports

2

# of FXO Ports

0

# of Ethernet Ports

2

Built-In Router

Yes

Wireless

No

DHCP Capabilities

Yes

Fax Support

T.38, G.711 pass thru, G.726

Protocols Supported

SIP

Provisioning Options

Auto Provisioning, HTTP, TFTP

Voice Signaling Methods

No

Power

Power Supply Included

FXO Gateway Support

No

Lifeline Support

No

MWI Support

Yes

PSTN Pass-thru

No

Voice Codec Support

No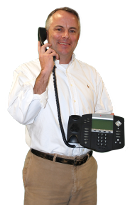 Joe Shanahan
Direct: 866-583-0920
Blog
Why Pay
$84.99

for the Mediatrix 4102S VoIP Gateway SIP DGW?
2 FXS Rj11 Ports for analog devices

QoS feature support

TFTP or HTTP Auto provisioning
For advice, reviews and industry insight... be sure to follow us online.
Alternatives To This Product