Mediatrix C710 4 FXS Gateway
The Mediatrix C710 VoIP Gateway is a business-class analog gateway featuring 4 FXS ports and 2 10/100 Ethernet ports. The Mediatrix C710's 4 FXS ports allow you to use analog phones or fax machines on a VoIP system, or allow you to connect a legacy analog PBX to a VoIP Service Provider so you can save money with VoIP without replacing your legacy PBX. The Mediatrix C710 supports industry standard codecs such as G.711a/u, G.723, G.726, and G.729a/u.
Mediatrix C710 Overview
The Mediatrix C7 enables cost-effective VoIP deployments in small offices for both IP Centrex and private network applications. It targets enterprises with brand offices or remote workers, SMB's seeking to realize the cost savings of VoIP and SIP trunking without upgrading their legacy phone equipment, and businesses looking to migrate to VoIP slowly with a migration transparent to its users.
The Mediatrix C7 series VoIP gateway offers more than just connectivity. The C710 supports QoS features and includes an integrated VoIP-enabled IP router.
Mediatrix C710 Features
• 4 FXS Ports
• 2 x 10/100 Ethernet Ports
• North American Power Supply included
• DSP supporting a minimum of 8 bi-directional channels of encrypted and compressed media
• SIP – RFC3261
• Dual-Stack IPv4/IPv6 support using ANAT (RFC 4091)
• Vocoders: G.711 (A-law, μ-law), G.723.1, G.726, G.729a/b
• G.168 echo cancellation (64 ms)
• HTTPS, for web pages and for exchange of Configuration File
• SRTP with MIKEY and SDES: Supported Cypher, AES – 128 bits
• Call Forward / Call Transfer / Conference Call / Call Waiting support
• Echo Cancellation / Dynamic Jitter Buff er / Voice Activity Detection / Silence Suppression
• Message Waiting Indication, via FSK
• Flash hook event signaling
• Caller ID Generation (Name & Number) as per Bellcore DTMF or FSK
• For complete specs and features, see the datasheet on the TECHNICAL SPECS tab
We're sorry, there are no downloads available at this time.
Manufacturer

Mediatrix

Model

C710

# of FXS Ports

4

# of FXO Ports

No

Connection Types

RJ-11

Amphenol Cable Included

No

# of Ethernet Ports

2

Protocols Supported

SIP

Voice Codec Support

G.711 u/a law, G.723, G.726, G.729 a/b

Echo Cancellation

No

Fax Support

T.38, G.711 pass thru

Provisioning Options

Auto Provisioning, HTTP, SNMP, TFTP

Mounting Option

No

Power

Power Supply Included

Modular Slots

No

MWI Support

Yes

Peripheral Port

No

PSTN Fallback / Failover

No

PSTN Signalling Support

No

Interface

No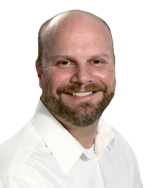 Don Stefanie
Direct: 716-213-6906
Blog
Why Pay
$159.99

for the Mediatrix C710 4 FXS Gateway?
Support for IPv6 Internet Protocol

Carrier-grade voice quality

Combines a VoIP Analog Adapter, Gateway and QoS control in a secure and powerful platform
For advice, reviews and industry insight... be sure to follow us online.
Accessories
From: $589.99
To: $4,018.97
Alternatives To This Product