MicroSemi/PowerDsine PD-3506G/AC
The
PowerDsine 3506G
offers a cost effective, fully IEEE 802.3af compliant solution to upgrade existing infrastructure with PoE, providing a maximum of 15.4 Watts of power through each port and ensuring safe operation of any standard PoE data terminal. It allows IP telephones, wireless LAN access points, security network cameras and IP terminals to receive power, along with data at Gigabit speed, over standard Ethernet cables, leaving network infrastructure completely unaltered.
MicroSemi/PowerDsine PD-3506G/AC Product Overview
Benefits
Cost effective solution to upgrade existing infrastruture to PoE.
Fulling 802.3af standard compliant
Safe powering of standard complaint as well as pre-standard end terminals.
Investment protection of existing ethernet switches and cable infrastructure.
Saves time and reduces installation costs.
Easy plug-and-play installation.
Scalable 6, 12, and 24 port models for optimized installation- This Model has 6 ports
Supports gigabit ethernet data transmission for applications such as Wi-Max access points, 10/100/1000 IP phones, and IP Cameras.
Cisco and legacy PoE support.
MicroSemi/PowerDsine PD-3506G/AC Specifications:
Power Description
Voltage: 264 V AC
Input Current: 4 A @ 110 V AC, 2 A @ 240 V AC
Frequency: 50 Hz , 60 Hz
Output Power: 100 W Total, 15.40 W Per Port Interfaces/Ports
Output Ports: 6 x RJ-45 10/100/1000Base-T Compatibility:
IP Telephones
Wireless LAN Access Points
Security Network Cameras
IP Terminals Certifications & Standards:
IEEE 802.3af compliant
CE Electromagnetic Emission & Immunity:
FCC Part 15, Class B with FTP cabling
EN 55022 Class B,(Emissions)
EN 55024 (Immunity)
VCCI Safety Approvals:
UL/cUL Per EN 60950
GS Mark Per EN 60950

Click here for a detailed datasheet
We're sorry, there are no downloads available at this time.
Manufacturer

MicroSemi/PowerDsine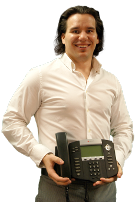 For advice, reviews and industry insight... be sure to follow us online.