Rhino MOD-4FXO - 4 Channel FXO Module
Please note - this is a single - 4 Channel FXO Module - You can purchase up to (6) 4 Channel FXO or FXS Modules to fully populate your Rhino Chassis up to 24 total Ports, you can mix and match 4 Port FXS and FXO modules to suit your application
Rhino - MOD-4FXO - 4 Channel FXO Module
The Rhino channel bank is fully interoperable with Asterisk(tm) PBX.
We're sorry, there are no downloads available at this time.
Manufacturer

Rhino Equipment

Model

MOD-4FXO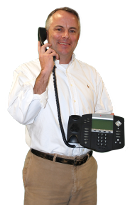 Joe Shanahan
Direct: 866-583-0920
Blog
Why Pay
$240.99

for the Rhino MOD-4FXO 4 Port FXO Module?
Asterisk, Zapata, and Linux tested and ready

On-Board control element eliminates PCI bus 'bit-banging'

Allows for 4 connections to the PSTN
For advice, reviews and industry insight... be sure to follow us online.