About VoIP Supply's Deploy Installation Services
Getting into VoIP doesn't have to be difficult and time consuming. At least not with Deploy by VoIP Supply.
Through Deploy everything from site assessments, cabling, device configuration, installation and testing can be handle by our experienced team. This makes Deploy the fastest and easiest way to turn-up IP surveillance at your office.
Take advantage of VoIP Supply's nationwide network of licensed and certified technicians today and leave the burden of assessing your situation, selecting the proper solution and installing it to the experts at VoIP Supply.
Outdoor Camera Installation Overview
Don't have the time or expertise to configure and install your own IP Network Surveillance system? Let VoIP Supply do it for you!
With VoIP Supply's Deploy Installation Services you can have a certified VoIP Supply field technician install your IP outdoor cameras. Ranging from ACTi to Vivotek, our nationwide team of field technicians can assist you with getting your IP surveillance system up and running without the hassle or costs associated with doing it yourself.
NOTE: IP Camera deployment requires a Site Survey (SKU 02-110773) due to variables such as how the device will be mounted and a means to run power and/or connectivity to it.
Outdoor Camera Installation Scope of Work
The following describes the scope of work for the installation, termination, and testing of One (1) Client Provided IP Ourdoor Security Camera.
VoIP Supply shall arrive at the designated site, make contact with the site representative and confirm arrival with Client's central point of contact. VoIP Supply shall locate the Client designated work area and Client provided materials (if any) required for completion of the scope of work. VoIP Supply shall conduct a visual inspection of Client provided materials (if any) to ensure presence and serviceability of all required items. VoIP Supply will penetrate masonry wall and install, terminate and test one (1) Client provided and pre-configured Security Camera in the Client designated location. At the completion of this scope of work, VoIP Supply shall clean up and dispose of any debris in the immediate work area and continue to remaining activities or contact Client's central point of contact for further instructions and/or release authorization.
We're sorry, there are no downloads available at this time.
Manufacturer

VoIP Supply Assist

Model

OUTDOOR CAMERA INSTALLATION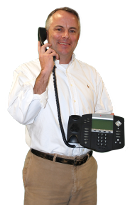 Joe Shanahan
Direct: 866-583-0920
Blog
For advice, reviews and industry insight... be sure to follow us online.