Phoenix Audio Quattro3 MT305 HD VoIP Conference Phone
The Phoenix Audio Quattro 3 SIP is a USB conference phone with additional connections for A/C power, 2.5mm headset connection, and an RJ45 Ethernet port for SIP communication. The MT305 model connects to any computer and is compatible with most SIP/IP phone service providers. It comes equipped with a built-in keypad and LCD screen. The Phoenix Audio Quattro 3 is a high quality conference speakerphone that will turn any room into a professionally sounding conference room. It has an exceptionally large pickup and broadcasting range, yet is small in size and discrete in design. The Quattro 3 utilizes 4 microphones, a uniquely designed speaker, and a powerful Digital Sound Processor (DSP) to achieve its fantastic performance.
Phoenix Audio Quattro3 MT305 HD VoIP Conference Phone Overview
The new Quattro3 utilizes a single loudspeaker specifically developed and tooled for the Quattro3. This custom made driver delivers even more power and bandwidth than the four speakers used in the Quattro2.
Each and every Quattro3 can be daisy chained to other Quattro3 units with included cat5 cabling up to 15 units. When daisy chaining multiple Quattro3's together, each Quattro 3 can be powered individually with the included power supply. The Q3 also offers the option to power up to eight units through the daisy chain cables using a single 48V international power adapter. In order to use the "Powered Chain" option, each of the Quattro3 units in the chain has to have some type of interface. (All Quattro 3's except the MT301 USB model have an included interface.) The daisy chain utilizes two standard Ethernet connectors, with green and red light indicators. These connectors and the use of standard Ethernet cables guarantee a reliable daisy chain connection.
All Quattro 3's use the same chassis and internal microphone and speaker arrays. The Phoenix Audio Quattro 3 offers variable models differing only in what connection interface exists on the unit. The Quattro 3 USB MT301 has only a USB connection. All connection interfaces are interchangeable, so if you want to use your Quattro 3 in a different situation from what you initially intended, you can buy only a new interface and connect it to your Quattro 3. The Quattro 3 MT-305 interface has a USB connection, a 3.5mm connection, power in/out port for daisy chaining, and an RJ45 Ethernet port so it can be used as a SIP enabled VoIP conference phone.
Phoenix Audio Quattro 3 SIP Overview
- USB Interface, Mini B Connector
- 1 x RJ45 Ethernet connection for SIP
- 3.5mm external loudspeaker and microphone jack
- Volume up,down buttons
- Daisy chain expandability of up to 15 units
- Three-way bridging capability
- Frequency Response 50Hz - 16KHz
- Low Latency (10ms)
- Broadcast level (peak) 92dB SPL @1m (5 watts RMS)
- Noise cancellation > 10dB
- 100% full duplex
- High end performance confirms to ITU-T G.167
- Acoustic echo cancellation
- Residual echo is suppressed to the environment noise level
- 4 High quality directional microphones
- Direction finding algorithm (determines direction and presence of a speakers)
- Beam forming algorithm (forms and directs audio beams towards a defined direction)
- Automatic Voice Level Adjustment (AGC)
- Metal case and metal grill mesh for high RFI immunity and product durability
We're sorry, there are no downloads available at this time.
Manufacturer

Phoenix Audio

Model

Quattro3 MT305

# of Lines

1

High Definition

Yes

Backlit Display

No

Color Display

No

Touchscreen Display

No

Protocols Supported

SIP

# of Ethernet Ports

1

Gigabit

No

Power

PoE (IEEE 802.3af), Power Supply Included

Headset Interface

2.5mm

EHS Support

No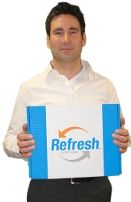 Michael Rehac
Direct: 716-213-6898
Blog
Why Pay
$676.76

for the Phoenix Audio Quattro3 MT305?
Frequency Response 50Hz - 16KHz

Versatile - can be used as a USB phone, a SIP phone, or with a cell phone

Can daisy chain up to 15 units for larger rooms, includes daisy chain cable
For advice, reviews and industry insight... be sure to follow us online.
Alternatives To This Product
Your Price:

$419.00




Add To Cart For A Better Price!
Your Price:

$729.00




Add To Cart For A Better Price!