Premise Based VoIP Systems
Want to manage your VoIP Phone System? If so, then a premise based VoIP Phone System from VoIP Supply is the answer to your VoIP Phone System needs.
All of the premise based VoIP Phone Systems we carry are easy to manage, feature-rich and offer un-compromised functionality, flexibility, cost savings as well as advanced features that substantially improve productivity. Choose from a wide variety of Premise based VoIP Phone Systems from the VoIP Industry's leading VoIP Phone System providers - and don't forget to ask about our configuration and financing offerings.
Every VoIP Phone System VoIP Supply offers is fully warranted and supported by our team of in-house experts so you don't have to worry about your VoIP Phone System.
Buying Advice
Shop By Manufacturer
Customer Benefits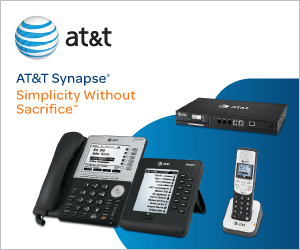 The Xorcom XE3000 is an enhanced enterprise grade IP PBX which may be equipped with up to 32 analog ports, up to eight BRI ISDN ports, and up to 4 E1/T1 PRI, T1 CAS or E1 R2 ports in a single, 19" 2U chassis. Additional PSTN/analog phone ports can be provided by connecting up to 24 external Astribank units via the USB2 ports, for a total of up to 800 PSTN/analog phones ports, up to 1000 users and up to 480 concurrent calls.

SKU #

02-3cxcallcenterupgrade

The 3CX Professional Edition Upgrade Module is a software key which can be activated on an EXISTING 3CX PHONE SYSTEM that offers all the features of a high end call center suite including advanced real time queue statistics, advanced agent statistics, call back features, queue strategies, SLA alerts, listen in, whisper, and barge, and more!

The XE2000 features Elastix™ Asterisk distribution and may be equipped with up to 32 analog ports, up to eight BRI ISDN ports, and/or a single PRI/R2/CAS ISDN E1/T1 port. The XE2000 supports up to 160 PSTN / Analog phones ports with external Astribank units, up to 200 users and up to 45 concurrent calls.