Polycom SoundPoint IP560 PoE and AC IP Phone with 4 SIP Lines
The
Polycom IP560
desktop phone features Polycoms revolutionary HD Voice technology, which brings life-like richness and clarity to every call. Polycom HD Voice technology incorporates wideband audio for over twice the voice clarity and Polycoms patented Acoustic Clarity Technology for crystal-clear, noise- and echo-free sound plus a best-in-class system design for high-fidelity, faithful voice reproduction.
Note:
Polycom IP 560 Product Overview
Introducing the Polycom IP 560 desktop phone with GigE, a four-line SIP phone that delivers calls of unprecedented richness and clarity and supports a comprehensive range of cutting-edge features to futureproof your investment in network infrastructure. It is ideal for professionals and managers with demanding collaborative communication needs.
The Polycom SoundPoint IP 560 desktop phone is engineered to make installation, configuration, and upgrades as simple and efficient as possible. The Polycom IP560 has built-in IEEE 802.3af PoE circuitry and a dual-port Gigabit Ethernet switch enable flexible deployment options and savings on cabling expenses. It supports remote, zero-touch provisioning and upgrades from a variety of servers as well as boot and call server redundancy to ensure reliable, uninterrupted performance.
Powered by state of the art Gigabit Ethernet IP telephony technology, the SoundPoint IP 560 desktop phone features a future-proof dual-port Gigabit Ethernet switch for seamless integration with a PC or desktop server. For organizations with existing GigE deployment, the Polycom IP560 desktop phone delivers unobstructed, high-speed access to productivity-boosting applications. For organizations with plans to migrate to GigE, the Polycom IP 560 desktop phone protects investment in network infrastructure. In todays Internet driven world, the ability to conduct real time communication and collaboration has become critical to an organizations survival. As the market leader in voice, video, data and Web solutions, our award-winning conference technology makes it easy for people to interact and maximize productivity - over any network, in just about any environment, anywhere around the globe. Thats why more organizations worldwide use and prefer Polycom conferencing solutions. Because when people work together, great things happen. See how you too, can achieve great things with the Polycom SoundPoint IP 560 desktop phone.
Polycom IP 560 Features and Functions:
Future-proofing network investment:
Supporting seamless migration to GigE-based network infrastructure, today or tomorrow
Multifaceted productivity enhancements
Allowing for fast data and application transmission between the network and an users computer
Delivering unrivaled, lifelike audio experience, powered by Polycom HD Voice
XHTML micro-browser for Web application
Shared call/bridged line appearance
Busy lamp field
Presence and buddy list
PoE Enabled/AC Power Supply included
Didn't find the VoIP phone you were looking for?
Check out these other Polycom phones:
We're sorry, there are no downloads available at this time.
Manufacturer

Polycom

Model

IP560-AC

# of Lines

4

High Definition

Yes

Backlit Display

Yes

Color Display

No

Touchscreen Display

No

Protocols Supported

SIP

# of Ethernet Ports

2

Gigabit

Yes

Power

PoE (IEEE 802.3af), Power Supply Included

Headset Interface

RJ9

EHS Support

Yes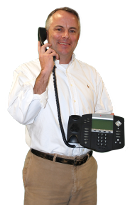 Joe Shanahan
Direct: 866-583-0920
Blog
Why Pay
$329.00

for the Polycom IP 560 AC?
4 Line SIP Phone, Polycom HDVoice

XHTML micro-browser for Web application

Shared call/bridged line appearance
For advice, reviews and industry insight... be sure to follow us online.
Alternatives To This Product
From: $4,305.00
To: $36,783.99