Polycom VVX 600 Business Media Phone
The Polycom VVX 600 is a business media phone with a 4.3" gesture based, multi-touch cable capacitive touchscreen LCD display. The VVX 600 has been built with executives and managers in mind with the capabilities to manage Microsoft Exchange Calendars, receive meeting reminders and alerts, access the corporate directory and Instant Messaging/presence status right from the phone display.
Polycom VVX 600 Business Media Phone Overview
The Polycom VVX 600 phone is built for executives and managers who need a powerful, yet intuitive, expandable office phone that helps them stay connected to lead your organization. Founded on the behavior common to smartphones and tablets, the intuitive gesture-based, multi-touch user interface of the VVX 600 phone makes navigation easy and requires minimal training. With its combined ergonomic design, Polycom HD Voice quality and a large, high resolution color, multi-touch screen, the VVX 600 Business Media phone is ideal.
The Polycom VVX 600 phone is easy to deploy and simple to manage through the Web-based, intuitive configuration tool. Its enterprise-grade Zero Touch Provisioning and server based configuration on large scale deployments as well as our redirection services, gives your administrators the ability to easily provision and maintain a large number of phones throughout the entire enterprise. The built-in, broad interoperability capabilities allow IT departments to leverage previous IT infrastructure investments and achieve easy integration with third-party UC and productivity applications.
Polycom VVX 600 Features and Functions:
16 line registrations
4.3in LCD gesture based, multi-touch capable capacitive touchscreen
Voicemail and videomail support
Dual USB ports (2.0 compliant) for media and storage applications
Integrated Bluetooth 2.1 EDR
Polycom HD Voice
Dedicated RJ-9 headset port with EHS support
Two-port Gigabit Ethernet switch
Built-in auto sensing IEEE 802.3at Power over
Optional Polycom VVX Camera
Didn't find the VoIP phones you were looking for?
Check out these other Polycom VVX Business Media Phones:
We're sorry, there are no downloads available at this time.
Manufacturer

Polycom

Model

VVX 600

# of Lines

16

High Definition

Yes

Backlit Display

Yes

Color Display

Yes

Touchscreen Display

Yes

Protocols Supported

SIP

# of Ethernet Ports

2

Gigabit

Yes

Power

PoE (IEEE 802.3af), Power Supply Available Separately

Headset Interface

RJ9

EHS Support

Yes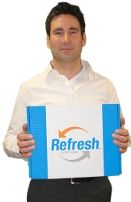 Michael Rehac
Direct: 716-213-6898
Blog
Why Pay
$335.00

for the Polycom VVX 600?
Improve productivity for Executives and Managers through larger, color multi-touch display and more line appearances

Easily integrate with thirdparty with UC and productivity applications for Broad, standardsbased, open APIs

Make more efficient and productive calls with the unparalleled voice clarity of Polycom HD Voice
For advice, reviews and industry insight... be sure to follow us online.
Customer Reviews
John

Fantastic!
Amazing sound quality, easy to use, web configuration that works well. We have this phone and the vvx500. Very little difference between the two, other than this one has a slightly larger screen. For video-conferencing the larger screen on the vvx600 is not utilized. Speaker phone is terrific, fast duplex and crystal clear. We ended up buying these for all our folks, but I could have just as easily gotten the VVx500.

(Submitted on ) | by

JBM

Good on the onset, more info later
We have rolled out the Microsoft LYNC OCS Suite and will be using LYNC as our Phone system with these phones. Right out of the box the phones look great, have exceptional speakerphone clarity, and seem good. They feel sturdy. I'm still getting used to the actual features of the phone and how to use it. And it's a little complicated, but I guess that's just the scenario of going from a phone I've used for 12+ years to a new technology. But in my initial few days, I like the phone and how it works. Definitely need more time to learn the finer points though.

(Submitted on ) | by

SANTOSH

GOOD TO GREAT
ITS A GREAT PHONE WITH RICH FEATURE SETS.
VALUE FOR MONEY.

(Submitted on ) | by
Alternatives To This Product