Revolabs FLX 2 VoIP SIP System w/ two Omni microphones
The Revolabs FLX2 VoIP Conference Phone is the first ever wireless VoIP Conference Phone. Featuring 2 omnidirectional microphones with echo cancellation and a powerful speaker, the FLX 2 is the perfect wireless VoIP Conference phone for small to mid-sized rooms.
Revolabs FLX 2 Overview
The Revolabs FLX™ is designed specifically for mid- to small-sized conference rooms, executive offices and SoHo environments. The Revolabs FLX is based on Revolabs' revolutionary wireless audio technology that for years has delivered superior sound quality for audio and video conferencing to large conference and board rooms. Small office conference calls, executive office communication, and home office communication can now also benefit from that superior wireless audio performance.
Two key differentiators make the Revolabs FLX2 stand out from its IP Conference Phone competitors. First and foremost, it is the only wireless IP Conference Phone available today. Secondly, the flexibility of the unit makes it a perfect fit for any small to mid-sized room regardless of the shape of the table or shape of the room. The Revolabs FLX can be purchased with 2 wireless omnidirectional microphones that can be placed anywhere in the room for optimal sound pickup. Alternatively, Revolabs also offers a wireless directional microphone and a wireless lapel microphone so that you can configure the system for optimal sound quality dependant on room or purpose (the lapel microphone is great when the main speaker is facing away from the unit, such as facing a whiteboard.).
Please be sure to select the power option. If you ARE NOT using a PoE switch, you MUST choose a PoE Injector.
Revolabs FLX 2 Features:
Up to 8 hours battery talk time, 2 hour charge time
Configurable: interchange microphone types to meet needs of the room or call
Open Standard SIP based
Wideband audio 80-11,000Hz
RF Armor eliminates cell phone buzz from interference
North America: 1.92 to 1.93 GHz
High resolutions color LCD display
Removable wireless handset allows you to use the FLX as a private deskphone
Onboard phonebook up to 99 entries
12 key telephone keypad, 2 context sensitive softkeys, 5-key cursor and control panel
Connect one of four ways!
(1) RJ45 for VOIP
(2) Via USB for use with Webex & Skype type applications
(3) Supports Bluetooth from your smart phone or computer
(4) Connect via Aux to all the major video conferencing brands like Polycom, Lifesize, Cisco/Tandberg, etc
We're sorry, there are no downloads available at this time.
Manufacturer

Revolabs

Model

10-FLX2-200-VOIP

# of Lines

2

High Definition

No

Backlit Display

Yes

Color Display

Yes

Touchscreen Display

No

Protocols Supported

SIP

# of Ethernet Ports

1

Gigabit

No

Power

PoE (IEEE 802.3af), Charger Base Included, Power Supply Available Separately

Headset Interface

No

EHS Support

No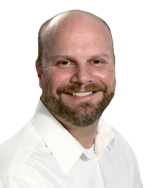 Don Stefanie
Direct: 716-213-6906
Blog
Why Pay
$1,039.00

for the Revolabs FLX2-200 VoIP ?
No wires required to operate the conference phone; move microphones and speaker where you need them; dial from anywhere in the room

No more cell phone buzz or interference

Stylish- The telephone becomes the focus, not an eyesore
For advice, reviews and industry insight... be sure to follow us online.
Alternatives To This Product
From: $4,305.00
To: $36,783.98