Rhino Ceros 1U 500GB PBX Appliance (No PCI Cards Required with Purchase)
Rhino Ceros1U-500GB-ST Knowing that Rhino products are ready to perform right out of the box means that you can spend more time developing important customer relationships. The Ceros 1U comes preloaded with Linux and Asterisk, along with all the necessary configurations for the specific installed Rhino hardware. All that is needed is to customize extensions and other outside system environment configurations.
Rhino Ceros1U-500GB-ST Overview:
The Ceros 1U chassis was designed with VARs in mind. The chassis comes with no external markings or silkscreening, and comes shipped in two cartons -- an outside carton that can be discarded so that a pristine, inside carton can be cleanly shipped to your end customer. Rhino Equipment Corp. offers you a complete line of low cost PCI plug-in cards including Single T1/E1, Dual T1/E1, Quad T1/E1, Quad FXO analog, Octal FXS/FXO and 24-port analog mixed mode analog interfaces. And don't forget the full line of Rhino Channel Bank products, for large scale analog FXS or FXO applications. Rhino designed products are tough. In the rare case of trouble, our technical support staff is ready to give you the support you need, when you need it. Our 5-year, limited warranty means that you can be confident that Rhino will always work hard in your Open Source Telephony application.
Rhino Ceros1U-500GB-ST Features and Functions:
Intel D525 1.8Ghz Dual Core Atom CPU
500GB 2.5" single hard drive (RAID1 also available)
1GB 667MHz DDR memory
220W power supply
Two PCI slots
Rhino SLI 6-line OSLI and 5-button keypad
Video, mouse and keyboard ports
Four USB ports
One GbE (LAN) (2nd port available via PCI card slot)
Asterisk soft PBX tested
Preloaded with your Asterisk distribution of choice
Accepts all Rhino PCI cards. Full length cards have special anchor brackets to fully secure cards in the chassis
Fully tested and integrated with all install Rhino hardware
1U tall, 17.25" wide x 15" deep external dimensions
Fanless design
Rubber bumper feet
19"mounting brackets - all included in box
Six line Rhino serial OSLI and 5-button navigation keypad
No external monitor or keyboard required
5-year limited warranty
Comes with a Rhino Logo-d 1GB USB stick for easy restoration of the disk image
We're sorry, there are no downloads available at this time.
Manufacturer

Rhino Equipment

Model

Ceros1U-500GB-ST

Form Factor

1U

# of NIC Ports

1

NIC Port Speed

10/100

# of PCI Express Slots

Zero

# of PCI Slots

2

# of BRI Ports

No

Amount of RAM

1GB

Hard Drive Size

500GB

Telephony Card Hardware Support

Rhino

Software Support

trixbox CE, Elastix

Mounting Option

Rackmount

# of FXS Ports

No

# of FXO Ports

No

# of Digital Ports

No

# of Simultaneous Calls

No

# of Physical Server PCI Slots

2

# of USB Ports

4

CD ROM Drive

No

Hot Swappable Hard-Drive Support

No

Hot Swappable Power Supplies

No

LCD Display

Yes

Peripheral Ports

Serial-Monitor, PS/2 Mouse, PS/2 Keyboard

RAID Capable

Available

Redundant Power

Not Available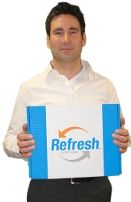 Michael Rehac
Direct: 716-213-6898
Blog
Why Pay
$1,099.00

for the Rhino Ceros1U-500GB-ST (Standalone)?
500GB SATA Hard drive with RAID1 Option

Accepts all Rhino PCI cards, 2 PCI slots

LCD front panel for administration and PBX status
For advice, reviews and industry insight... be sure to follow us online.
Questions on Rhino Ceros1U-500GB-ST (Standalone)
Q: How many concurrent calls can the Rhino Ceros1U-500GB-ST handle with current RAM? Also, will it peer with an Avaya S8400, Panasonic KX-NCP500, and Toshiba Strata CIX40?
A: The amount of concurrent calls with be based on technology as well as software and hardware restrictions. This system is natively SIP, but will also support analog, and TDM cards for those type of connections. The other PBX's you mention would either have to be SIP enabled, or you would need to setup some type of tie-line connection with analog or TDM boards. So, to answer your first question, it depends on what type of connections you were looking to do. It supports 120 Concurrent SIP calls.
Alternatives To This Product